A Riverside wage and hour lawsuit alleges an employer failed to properly calculate overtime or compensate him for time spent each shift undergoing mandatory temperature screenings.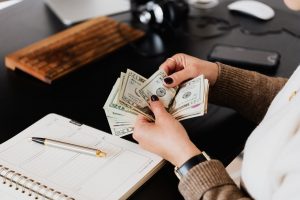 In the case of Solis v. The Merchant of Tennis, plaintiff further alleges non-exempt employees weren't given the opportunity to take duty-free rest breaks, which is required pursuant to Wage Order No. 7 of the California Labor Code. Lastly, plaintiff asserts the company failed to fully and promptly compensate him all due wages when his employment was terminated.
These violations, plaintiff alleges, also amounted to violations under the California Unfair Competition statute. Plaintiff is seeking class action or collective status.
As our Riverside employment attorneys can verify, wage and hour disputes aren't uncommon. Labor law violations in California in fact occur with some regularity. The question is what we can prove and how many violators are held accountable.
In this case, plaintiff worked for two months last summer as a production employee in a facility in Ontario, CA. There were several shifts for which he worked overtime. Given his regular hourly rate of $13.25, this would mean overtime hourly pay of $19.875. However, he was underpaid about $.06 hourly during several work weeks.
Time spent at the beginning of each shift undergoing mandatory temperature checks was also not paid. It's not clear how much time these checks consumed, but California courts have held in the past that even a trivial amount of time at the beginning or end of each shift may require compensation. For example, the U.S. Court of Appeal for the Ninth Circuit last year gave the green light for an employee lawsuit against Apple alleging the company stiffed workers for the time they were required before and after shifts to undergo bag checks as a loss prevention measure.
The fact that these dollar amounts are small do not make them necessarily less worth pursuing, particularly if workers are able to gain class action status. Employers may bank on the fact that very few hourly wage workers are going to pursue litigation for such a small amount of money. However, when a company slightly underpays a lot of workers over a long period of time, the company makes out big. Not only that, it may compel other employers to copy these tactics in order to compete. This creates a public policy issue, which is why the unfair competition claims here are appropriate.
As previously noted, California wage theft is discouragingly common. According to a recent annual report by the state labor commissioner, wage theft occurs in this state an estimated 372,000 – a week. More than 10 percent of all workers in the state are compensated less than minimum wage. A slightly older analysis by the UCLA Labor Center revealed workers on the frontline in L.A. County lose more than $26 million in stolen wage – a week. Worst of all, it's often the workers who can least afford it who are most greatly affected. The problem hits hard in warehousing, residential homecare, retail and janitorial services industries.
Lawmakers in California know what a serious issue this is, and have taken some measures to curtail these underpayments. AB5, passed in 2019 to address employee misclassification leading to underpayment, is one example. But litigation is often what gets employers' attention and results in real change.
Contact the employment attorneys at Nassiri Law Group, practicing in Orange County, Riverside and Los Angeles. Call 714-937-2020.
Additional Resources:
Solis v. The Merchant of Tennis, March 15, 2021, US District Court for the Central District of California