A California employment lawsuit against ride-sharing service Lyft was settled with an interesting compromise.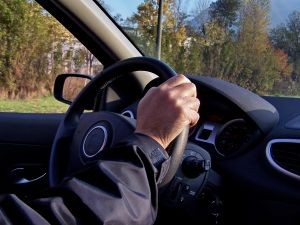 Workers involved in the class-action lawsuit asserted they were in fact employees, entitled to all the legal protections that entails. However, the mobile app argued the drivers were independent contractors, meaning they wouldn't be entitled to minimum wage, workers' compensation, overtime and other benefits.
Now, Reuters reports the company has agreed to expand certain worker protections and it's paying $12.25 million to the drivers who are party to the lawsuit. However, it has not agreed to label the drivers employees. For the business, this eliminates a significant threat to its business model, but it could still leave drivers in a vulnerable place. 
Lyft rival Uber, a larger ride-sharing outfit, also faces similar legal action by drivers arguing they are entitled to certain reimbursements, such as vehicle maintenance and gas. Right now, drivers foot that bill themselves.
These cases have been watched intently because this same model is used by a host of other recent start-ups – not just those with access to sizable networks of workers providing cheap rides but also cleaning houses and grocery shopping. If workers are classified as employees, the costs of those services – and potentially their appeal to larger markets – could be affected. At the same time, the argument is that turnover rates will be lower and services better and more reliable, which in turn could improve customer experience and reduce sales.
Additionally, a relationship between an employee and an employer is legally more complex. So while this settlement did result in some improvements for drivers, Lyft really got the better end of the stick here. Failure to achieve reclassification of drivers means there is limited job security and no guarantee of other significant protections.
The settlement was reached after arbitration.
Meanwhile, the pending class action against Uber in federal court is proceeding on a track to trial. Many workers complain they are not being fairly paid and when they lodge complaints, they are simply deactivated from the platform. The Uber trial is slated for this June in San Francisco.
As part of the Lyft settlement, the company agreed it would only deactivate drivers for certain, pre-specified reasons. For example, a driver who has numerous low customer ratings would face deactivation, but a driver who files a wage complaint would not. Further, if a driver is referred for deactivation, he or she will have an opportunity to address the issues raised before the company takes this severe action. The firm also said it will pay the arbitration expenses incurred in this action, as well as any arbitration expenses that result from a driver disputing compensation or deactivation.
Of course, as our Orange County employment lawyers would note, they are still forcing workers to arbitrate the issues rather than sue, and as the outcome of this case shows, the rewards reaped in arbitration tend to be less than those obtained in litigation.
The Lyft settlement has received preliminary approval, but will still need final judicial approval.
Contact the employment attorneys at Nassiri Law Group, practicing in Orange County, Riverside and Los Angeles. Call 949.375.4734.
Additional Resources:
Lyft settles California driver lawsuit over employment status, Jan. 27, 2016, By Dan Levine, Reuters
More Blog Entries:
Getting Fired in California Over a DUI, Feb. 2, 2016, Orange County Employment Lawyer Blog