A California employment litigation law firm is battling allegations of gender discrimination, with plaintiffs in two lawsuits alleging the firm discriminates against female law firm partners in wages, promotions and opportunities. There are currently two cases pending – at least one plaintiff a party to both, one in state court the other in federal. The employment lawsuit filed in federal court is bound by arbitration, as an appellate panel recently ruled. However, the California state court claim is not subject to arbitration and reportedly asserts a cause of action under the Private Attorneys General Act. As Los Angeles gender discrimination lawyers can explain, PAGA, amended in 2016, allows employees to recover civil penalties on behalf of themselves, other employees and the state for labor code violations as outlined in in California Labor Code Division 2, Part 13, Sections 2698-2699.6.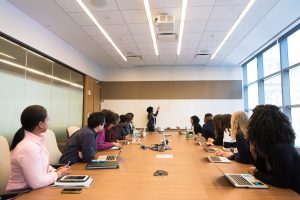 Defendant in this case argues the state lawsuit should be tossed because it "rehashes many of the claims made against defendant" by plaintiff in the earlier lawsuit" – namely retaliation after filing a complaint of discriminatory practices and policies that adversely affected female employees.
One plaintiff alleges that shortly after a former colleague's discrimination lawsuit was filed in January 2018, her former employer, a defense-side labor and employment law firm, hired an investigator to conduct what she alleges was a "sham investigation" regarding a connection she had with one of her clients. The true purpose of that investigation, she asserts, was to find grounds to discredit and/or terminate her before she joined the first plaintiff's lawsuit or else filed her own.
The American Bar Association reports the firm's investigation of plaintiff concerned a former president and chief operating officer of the company who threatened to sue. Plaintiff said she told him she couldn't represent him due to ethical issues, and yet the president sent her additional details regarding complaints against the company anyway. Plaintiff said she recommended the former president seek an attorney and "provided an appropriate referral." Plaintiff said she then created a report for her employer and warned of the risk of litigation.
The employer, however, said it fired plaintiff as a result of ethics violations in this situation as well as another in which she had a conflict of interest in the representation of a business client who needed help drafting and negotiating employment contracts while at the same time representing a company employee whose interests became adverse to the company. The client alleged legal malpractice, which the firm said it acknowledged before she was fired. The company says plaintiff was fired for conduct that was both unethical and unprofessional. The company pointed to its "open compensation" system of wages that allows all shareholders to know what every other shareholder earns. Further, the law firm pointed out women comprise more than half of all positions at the firm and have for the last five years, with several serving in leadership roles such as members of the board of directors, compensation committee, office managing shareholders and practice group chairs.
Our Los Angeles gender discrimination attorneys understand the would-be federal class action lawsuit (now headed to arbitration) seeks $300 million in damages alleges the law firm fails to give female shareholders appropriate credit for business they generate and also does not afford women the same training and development opportunities as male partners. Further, women aren't selected for as many business pitches as their male counterparts.
Contact the employment attorneys at Nassiri Law Group, practicing in Orange County, Riverside and Los Angeles. Call 949.375.4734.
Additional Resources:
Gender bias plaintiff takes new tack with state court complaint, Jan. 30, 2019, By Debra Cassens Weiss, ABA Journal
More Blog Entries:
SCOTUS Hands Huge Pro-Worker Victory to California Truckers in Forced Arbitration Case, Jan. 15, 2019, Los Angles Gender Discrimination Attorney Blog