A California landmark law requiring benchmark levels of racial, ethnic, and LGBT diversity on corporate boards was ruled unconstitutional by a Los Angeles court.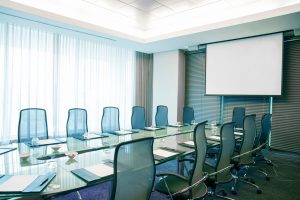 The lawsuit, filed by the conservative legal group Judicial Watch, alleged that the state law, signed last year, violated California's constitutional equal protection clause. The law compelled the corporate boards of any publicly-traded company with main executive offices in California to have at least one member from an underrepresented community. In this case, "underrepresented" was defined as someone who is Black, Latino, Asian, Native American, Pacific Islander, or LGBT.
The Los Angeles Superior Court did not explain its reasoning in declaring the law unconstitutional.
Attorneys for the state argued that the law did not discriminate against or grant preferential treatment to any group or individual on the basis of race, sex, color, ethnicity, or national origin. Rather, companies were required to include at least one board member of an underrepresented community (if they did not already have one) or add a seat that included one. Boards with 4-9 directors were required to have at least two members of underrepresented communities. Three would be required for boards with 10 or more. Companies that failed to comply with the law could face fines of anywhere from $100,000 to $300,000.
A report issued earlier this year by the secretary of state revealed that less than half (300 of 700) companies were in compliance. However, about 50 percent of boards never submitted a disclosure statement, so it may well have been more.
However, as our Los Angeles employment attorneys can explain, no company was ever actually fined and no tax money was ever spent enforcing the law. Perhaps part of the reason is that it was always expected to face challenges. Yet when the law was passed, in the wake of the May 2020 murder of George Floyd by police in Minnesota, many companies issued statements indicating support for and commitment to diversity among their ranks. Few actually followed through.
When Gov. Gavin Newsom signed the bill, he noted that minority representation in the board rooms of powerful corporations was important. Yet even then, he conceded in signing it that it was a bit legally iffy.
Conservative groups have expressed concern that the law was requiring a discriminatory quota. They have a similar stance on a 2018 law requiring at least one woman director on corporate boards – another measure Judicial Watch is challenging in Los Angeles courts.
As for the law that has just been declared unconstitutional, it's not clear whether the state will appeal. It should be noted that mandates in the past have been effective. Supporters of the law say that many companies are discriminatory as part of the status quo. Laws like these compel them to open their doors and invite minorities to have a seat at the table, and a voice. In turn, it can shift the entire culture of an organization.
In the case of the 2018 gender law, the percentage of female directors on California boards doubled, from 15 percent to well over 30 percent.
Recent studies have shown that companies that have greater board diversity are actually more profitable.
Contact the employment attorneys at Nassiri Law Group, practicing in Newport Beach, Riverside and Los Angeles. Call 714-937-2020.
Additional Resources:
Judge challenges a California law mandating diversity on corporate boards, April 6, 2022, Marketplace Morning Report