A group of Californians are suing the state to prevent enforcement of a state senate bill signed by the governor last year that requires publicly-held corporations with principle executive offices here to have a minimum of one female on their boards of directors. That requirements is slated to go into effect by the end of this year. Then by the end of 2021, boards with five members are required to have at least two female members and boards of six or more must have at least three.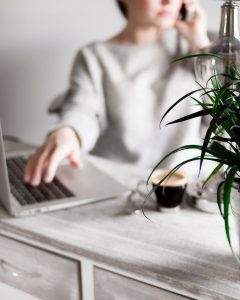 The whole idea behind Senate Bill 826 was to even the imbalance of power that exists from longtime discrimination against women in the workplace. However, the group of taxpayers now say the law amounts to a kind of reverse gender discrimination and is an overreach of government power.
In Crest et al v. Padilla, three plaintiffs assert that the law amounts to a quota system and is unconstitutional in light of Article I, Section 31 of the state constitution. As our L.A. gender discrimination lawyers can explain, this provision prevent discrimination of workers on the basis of sex. Plaintiffs are asking the Los Angeles County Superior Court to block taxpayer-funded resources that would be necessary for enforcement of the measure and initiate a permanent injunction to block enforcement.
Plaintiffs filed the lawsuit with assistance from Judicial Watch, Inc., which states it is conservative but not partisan and committed to education, transparency and accountability in government.
The Senate Appropriations Committee has allocated an annual $500,000 budget for the effort, which is necessary to develop regulations and investigate/enforce violations.
Gender Discrimination Statistics in California
Gender discrimination in the workplace has been a longstanding problem in California and beyond. According to the U.S. Bureau of Labor Statistics, women earned roughly 84 percent of the usual weekly pay compared to their same counterparts. Again, this is in California, which is considered relatively progressive in its work gender policies compared to the rest of the nation. Nationally, the earnings disparity is about 82 percent.
What's more, the ratio of earnings for women to men fell roughly 4.6 percent from 2016 to 2017.
Los Angeles gender discrimination lawyers note this does not account for numerous factors that might be significant in explaining those disparities, but the difference is still striking.
Women-to-men earnings in the Golden State has ranged from about 83 percent (in 2001) to nearly 91 percent in 2005. Last year's comparison marked the lowest it's been since 2001.
The California Department of Fair Housing and Employment noted that in 2017 employment complaints the agency took on for sexual discrimination totaled:
1,018 – Gender
47 – Gender Identity
288 – Pregnancy
683 – Sexual Harassment
187 – Sexual Orientation
The Right to Sue Letters issued by the agency (for cases they do not take on) were even higher, with 4,792 issued total.
3,698 – Sexual Harassment
460 – Gender Identity
1,002 – Pregnancy
698 – Sexual Orientation
An analysis conducted by the Pew Research Center published in 2017 concluded 4 in 10 women had experienced gender discrimination at some point in their careers. The survey was conducted shortly before the wave of #MeToo swept the country, but offenses are familiar, ranging from:
Earning less than male counterparts for the same job;
Being passed over for important assignments;
Being denied a promotion that is instead given to a less qualified male colleague or applicant.
Some have said they are treated as if they are not competent because of their gender, and women are more likely to indicate they get less support from senior staff than their senior managers.
Contact the employment attorneys at Nassiri Law Group, practicing in Orange County, Riverside and Los Angeles. Call 949.375.4734.
Additional Resources:
Crest et al v. Padilla, Aug. 6, 2019, Los Angeles County Superior Court