A few months ago, Hollywood took on a depiction of the first-ever gender discrimination case argued in the U.S. Supreme Court by Ruth Bader Ginsburg, who was later appointed to that same court as a justice by President Bill Clinton. The film is about a little-known tax case, Moritz v. Commissioner of Internal Revenue, in which Ginbsurg successfully argued that a $600 caregiver tax credit shouldn't be denied to a man solely on that basis.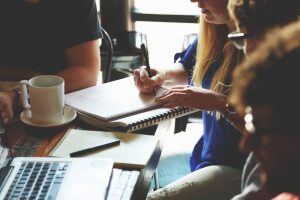 While it's difficult to imagine in 2019 that so many laws – employment and otherwise – once distinguished so blatantly between men and women, what may be even more troubling is the fact that gender discrimination is still such a problem in practice. Our Los Angeles sex discrimination employment attorneys know that these cases still abound in all aspects of employment, including hiring, firing, wages, assignment of jobs, promotions, layoffs, benefits and other conditions of employment. Although these cases can be difficult to win, often plaintiffs – like the man in the $600 tax credit case – don't do it looking for a windfall. They do it to ensure they and others won't continue to face the same disparity.
Recently in Los Angeles, a charter school agreed to an $8,000 settlement in a gender discrimination lawsuit filed by the U.S. Equal Employment Opportunity Commission over an alleged gender-based disparity in pay among school tutors.