Social media giant Twitter is facing legal action over allegedly laying off more than 950 workers without providing proper notice, as required under the federal and California WARN Act. WARN stands for Worker Adjustment and Retraining Notification Act.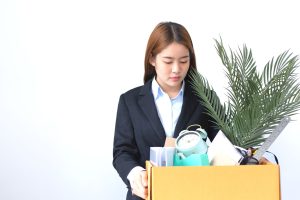 Per the California Department of Industrial Relations, relocations, terminations, and mass layoffs in this state are regulated in Labor Code sections 1400-1408. Generally speaking, most large employers aren't allowed to order mass layoffs, relocations, or terminations unless the employer provides written notice to employees 60 days prior to the order taking effect. Employers are also required to notify the state's Employment Development Department. As our Los Angeles employment lawyers can explain, failure to do this can trigger recompense for ex-employees for back pay, the value of any benefits workers may have been entitled to during that time. Companies can obtain an exemption from the law if certain conditions under Labor Code section 1402.5 are met, but that doesn't appear to have been the case here with Twitter.
Musk's Rocky Start at Twitter Helm
As it's been widely-reported, Twitter was recently purchased by Tesla CEO Elon Musk. The acquisition deal had been in the works for months, but was finally sealed Oct. 28th for a $44 billion price tag. At the time, he promised to keep employee benefits and compensation the same.
News soon began to spread that Twitter would begin mass layoffs the first week of November. In an effort to eliminate costs, Twitter axed 50 percent of its workforce, reducing staff by 3,700 positions.
The complaint, filed in the U.S. District Court in the Northern District of California, alleges the company initiated layoffs starting Nov. 1st, with several employees saying they were in the first wave of mass layoffs, despite not receiving proper written notice in accordance with state and federal employment law.
Of note: It's not the first time Musk has been accused of violating WARN laws.
Earlier this year in his role as Tesla's CEO and largest shareholder, Musk initiated a mass layoff over the summer. He reportedly directed executives to pause all hiring and brace for job cuts. Hundreds of employees were laid off a few weeks later, but none were given any advance notice. The company apparently tried to rectify this by forcing workers to sign releases in exchange for severance packages that were worth less than what is provided under federal law. Lawyers representing the workers filed an emergency injunction to halt this. A lawsuit for WARN violations was filed shortly thereafter – an action Musk reportedly referred to as "trivial" in an interview with Bloomberg.
The new complaint, a class action lawsuit, also requests the court step in and protect employees (current or former) from being coerced into signing similar releases as those in the Tesla case. Plaintiffs are also seeking compensatory damages (including lost wages), declaratory relief, pre- and post-judgment interests, and attorneys' fees.
Seek Employment Lawyer Insight for Any Suspected WARN Act Violations
It's important to understand that California layoffs can and do happen, and at-will employment in the U.S. means they don't need a "justified" reason to do so (as long as it's not discriminatory or in violation of public policy). Understandably, those who have been laid off may be shocked or feeling emotional – and probably do not grasp the full scope of their rights. Sometimes they end up simply walking away without asking questions and they may fall victim to pressure to sign off on their rights in exchange for severance pay.
Large employers, however, are required to give notice. The federal WARN Act applies to organizations that have 100 or more full-time employees (not counting workers with fewer than 6 months on-the-job) if they're laying off 50 or more employees, 1/3 of a single site's employment. There are some exceptions if the employer is initiating the layoff due to unforeseen business circumstances, natural disasters, or failing companies. The law does still require employers to provide workers with as much notice as possible, but not necessarily 60 days in advance.
Meanwhile, the California WARN Act applies to employers who in the last 12 months employ or have employed 75+ full- or part-time workers.
If you suspect that your employer violated state or federal WARN laws in initiating a mass layoff, it's important not to sign any agreement for severance packages, etc. without first talking to an experienced employment lawyer.
Contact the employment attorneys at Nassiri Law Group, practicing in Newport Beach, Riverside and Los Angeles. Call 714-937-2020.
Additional Resources:
Cal-WARN Act, California Department of Industrial Relations