Social media giant Twitter is facing legal action over allegedly laying off more than 950 workers without providing proper notice, as required under the federal and California WARN Act. WARN stands for Worker Adjustment and Retraining Notification Act.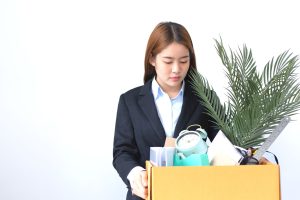 Per the California Department of Industrial Relations, relocations, terminations, and mass layoffs in this state are regulated in Labor Code sections 1400-1408. Generally speaking, most large employers aren't allowed to order mass layoffs, relocations, or terminations unless the employer provides written notice to employees 60 days prior to the order taking effect. Employers are also required to notify the state's Employment Development Department. As our Los Angeles employment lawyers can explain, failure to do this can trigger recompense for ex-employees for back pay, the value of any benefits workers may have been entitled to during that time. Companies can obtain an exemption from the law if certain conditions under Labor Code section 1402.5 are met, but that doesn't appear to have been the case here with Twitter.
Musk's Rocky Start at Twitter Helm
As it's been widely-reported, Twitter was recently purchased by Tesla CEO Elon Musk. The acquisition deal had been in the works for months, but was finally sealed Oct. 28th for a $44 billion price tag. At the time, he promised to keep employee benefits and compensation the same.
News soon began to spread that Twitter would begin mass layoffs the first week of November. In an effort to eliminate costs, Twitter axed 50 percent of its workforce, reducing staff by 3,700 positions.
The complaint, filed in the U.S. District Court in the Northern District of California, alleges the company initiated layoffs starting Nov. 1st, with several employees saying they were in the first wave of mass layoffs, despite not receiving proper written notice in accordance with state and federal employment law.
Of note: It's not the first time Musk has been accused of violating WARN laws. Continue Reading ›