In-N-Out Burger Inc. employees should be allowed to wear buttons in support of higher minimum wage,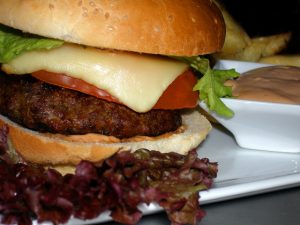 according to a recent ruling from a federal appeals court. A panel with the 5th Circuit Court of Appeals recently unanimously upheld a decision by National Labor Relations Board in a case regarding employees at In-N-Out Burger wearing Fight for $15 buttons. The company tried to ban the buttons arguing they interfered with the company's image, which includes a very specific uniform and a dress code that prohibits wearing pins or stickers. The company also claimed the buttons could pose food safety concerns, but NLRB and the panel said that was not enough reason to restrict workers' rights and that doing so was in violation of federal law, according to a report from Reuters.
Fight for $15 is an organization that supports unions and pushes for higher minimum wage, especially among fast-food workers across the country. The National Labor Relations Act of 1935, protects the right of workers to join a union and encourages collective bargaining. It also holds firm against practices by employers deemed harmful to the general welfare of workers. What does all of this have to do with employees wearing buttons?