Payroll processing companies can't be held liable for the errors that employees of other firms claim resulted in their being shortchanged, the California Supreme Court ruled recently, reversing an appellate court's decision.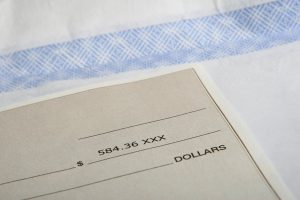 In a case that originated in Los Angeles Superior Court, employees filed a third-party claim for damages against the payroll company contracted by the worker's employer. Defendant payroll company attorneys argued California's Labor Code doesn't allow employers to assign duty for accuracy in wage statements to third parties. Bloomberg reported in December an estimated there are 1,100 payroll process service companies statewide.
Los Angeles employment lawyers had been watching the case closely, knowing that if the high court ruled in plaintiffs' favor, it would have meant those firms could be subject to liability in California wage-and-hour employment litigation.
Third-Party Liability in California Employment Lawsuits
During oral arguments late last year, justices asked why the payroll company shouldn't be responsible for the paycheck errors their company produces. One justice opined whether the alternative is then the company continues to submit wages to workers that are inaccurate with no consequence until the resolution of the case.
Payroll company attorneys responded they must rely on the information they're given, and that they can't be accountable as third-parties to workers when the only contracts they hold are with employers.
Amicus briefs in support of the payroll company were numerous, many arguing that imposing this type of liability on payroll service companies would be a means to bypass state law. Several other payroll firms argued it is employers who are solely responsible for wage and hour violations, and payroll companies aren't employers. To designate them as such in these actions would, in the words of one, "turn the payroll industry upside down."
Employee Alleged Payroll Firm Liable for Unfair Business Practices
Plaintiff in this case worked for a travel company, which she alleged wrongfully terminated her after subjecting her to discrimination, missed breaks and unpaid overtime. She later added the payroll company to the case as a defendant after time sheet audits revealed she'd been underpaid by more than $6,100.
She never asserted the payroll company was her employer, but the state appellate court did side with her in finding that as a third-party beneficiary of the contract between plaintiff and her employer, plaintiff could claim damages from the payroll company for negligent misrepresentation and breaching that contract.
Plaintiff's employment attorneys argued the employer is still liable, but argued processing payroll requires a high degree of skill – something defendant advertised – and for the company to then produce payments with such glaring errors is a matter of professional negligence.
Despite California's reputation for having employee-friendly labor laws, the California Supreme Court ruled unanimously in favor of the payroll company.
Los Angeles wage and hour lawyers understand the court reached this decision in part based on the logic that employees are able to obtain full recovery of damages for economic losses in wage-and-hour litigation. Whatever benefit might be derived from adding payroll companies, the court ruled, is outweighed by "the substantial burden to the justice system" that would result by adding an additional area of torts, particularly as the volume of California's wage-and-hour litigation has grown.
Contact the employment attorneys at Nassiri Law Group, practicing in Orange County, Riverside and Los Angeles. Call 949.375.4734.
Additional Resources:
Goonewardene v. ADP, LLC, Feb. 7, 2019, California Supreme Court
More Blog Entries:
California Wage Order 7 Class Action Against Orange County Retailer Reinstated by Appeals Court, March 7, 2019, Los Angeles Employment Lawyer Blog