California has always been a trailblazer.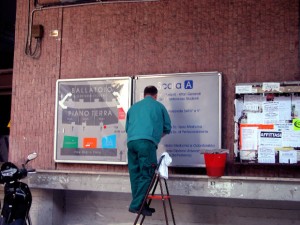 The latest new territory involves being the first state to raise hourly minimum wage rates to double digits – $10-an-hour by 2016, per a bill that recently received Gov. Jerry Brown's signature. In the interim, the rate will graduate to $9 hourly by next summer.
While this is good news, we fully anticipate this change will coincide with a rise in California wage and hour lawsuits.
Pro-business publications throughout the country are already urging companies to closely examine what the change is going to mean for them, as this rise in wages could take them out of compliance with state wage and hour laws that are heavily dependent on the value of state minimum wages.
As an example, the Association of Corporate Counsel offers up this theoretical: The state's commissioned salesperson exemption applies to workers whose earnings exceed 1.5 times the minimum wage, assuming that more than half of the employee's compensation is based on commission. So these aren't individuals who earn minimum wage. However, the increase in wages is going to mean that a large number of these individuals will suddenly fall below the critical salary thresholds required in order to fall under that commissioned salesperson exemption. Ultimately, that could mean that these workers become misclassified and therefore underpaid – which could be a serious liability for businesses.
There are several other areas of employment law where this change could result in liability. There is also the potential for exposure to litigation through the state's split shifts. It might also render previous employee agreements regarding lower wage rates for on-call or travel time obsolete. The viability of overtime provisions that are found in collective bargaining agreements could also be compromised.
As it now stands, the state's minimum wage is just $8 hourly, a rate established in 2008.
While the move is seen largely as a positive for lower-level workers, business owners are already grousing about it, saying they will be forced to either slash worker hours or initiate price increases on goods and services.
Still, proponents of the measure call it "modest." What's more, the California Budget Project recently calculated that between 1968 and 2008, the minimum wage rate (when inflation was considered) actually fell by nearly 25 percent. We're also staring down the largest income gap we've seen in some 30 years, compounded by the fact that our current state minimum wage is less than what minimum wage earners took home in 1979 (again, adjusted for inflation).
Companies also say that the new law will result in pressure from higher-paid employees to up their rates as well, to keep them above the base minimum wage.
Because many firms are so resistant to this change, our Costa Mesa employment lawyers expect to see a large number of businesses searching for other ways to cut corners. They may deny mandated breaks. They could require employees to start working before they've clocked in or after they've clocked out.
They may not be able to outright pay employees less, but they can find ways around having to offer everything they should.
We are committed to ensuring that your rights as a worker are protected.
Costa Mesa employment lawsuits can be filed with the help of the Nassiri Law Group, practicing in Orange County, Riverside and Los Angeles. Call 949.375.4734.
Additional Resources:
Calif. minimum wage law could trigger lawsuits, Sept. 27, 2013, By Dan Cook, Benefits Pro
More Blog Entries:
California Discrimination Lawsuits Impacted by Wal-Mart v. Dukes Decision, Sept. 28, 2013, Orange County Employment Lawyer Blog