Workers at Amazon fulfillment centers across the country – including right here in San Bernardino, CA – allege they were victims of pregnancy discrimination by their employer.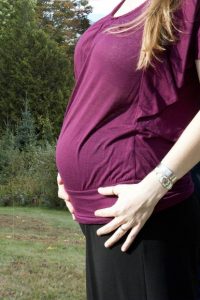 As reported by CNet.com, one worker said she was fired just two months after she reported her pregnancy to her bosses, who in the interim complained about her increased bathroom breaks and slowed pace over the course of subsequent 10-hour shifts.
Our pregnancy discrimination attorneys in San Bernardino have learned approximately half-a-dozen women are suing the technology giant, claiming pregnancy discrimination.
The news outlet reviewed seven pregnancy discrimination lawsuits filed by warehouse workers over the last eight years who claim the company refused to accommodate their needs, as required by the Pregnancy Discrimination Act, and then terminated their employment.
Among the accommodations workers sought:
Longer, more frequent background breaks;
Fewer hours standing;
Understanding regarding absences for doctor visits.
In each case, the workers were fired. Of those, six were settled out of court.
Activists and labor unions have been raising the alarm on this and other issues at these giant warehouse and fulfillment centers, arguing workers generally are pushed to deliver top speed throughout the course of long shifts during which they are closely monitored.
While the company is unveiling services like Amazon Prime delivery in just one day instead of two, employee rights attorneys question the human cost. This kind of work is known to be intense, face-paced, physically taxing and constantly hyper-focused on goals.
A spokesman for the company insisted managers don't monitor how long an employee spends in the bathroom, but the opposite is alleged in a number of these pregnancy discrimination lawsuits. With some 600,000 people employed by Amazon, the number of workers affected is undoubtedly much higher than the number of lawsuits would indicate.
In another of these cases alleged, a worker informed her bosses that her doctor warned her after pregnancy she should not be lifting anything over 20 pounds or climbing ladders. The company responded by putting her on a work-freeze until they could make accommodations. She'd be called when they were ready. She spent a month on unpaid leave until she finally returned in December – only to find that nothing had changed. She was placed in the same department doing the same type of work her physician had restricted her from doing. Another month passed, and then the company fired her
Court records indicate the company routinely ignored accommodation requests from pregnant workers, regardless of whether they had a doctor's note.
One woman noted a human resources manager belittled her accommodation request by saying, "I like to go to the bathroom a lot too."
Another who had returned late to a meeting after a bathroom break was told that "being pregnant is no excuse for being late."
A pregnant worker was fired her after she had gotten the flu, was treated at the emergency room and advised to take three days off. Her boss fired her four days later, saying that Amazon "does not accept doctor's notes."
A pregnant worker submitted a note from her physician saying she should not lift heavy objects or run up and down stairs. She was told she'd need to do this anyway, and was fired a few weeks later when she called off for being sick with a fever.
Contact the employment attorneys at Nassiri Law Group, practicing in Orange County, Riverside and Los Angeles. Call 949.375.4734.
Additional Resources:
Amazon fired these 7 pregnant workers. Then came the lawsuits, May 6, 2019, CNet
More Blog Entries:
California Wage Order 7 Class Action Against Orange County Retailer Reinstated by Appeals Court
, March 6, 2019, San Bernardino Pregnancy Discrimination Lawyer Blog