The increase of the presence of the marijuana industry in California and states around the country has boosted economies and bolstered tax revenues. The potential for big profits has caused dispensaries and other marijuana-related businesses to pop up everywhere it has become legal.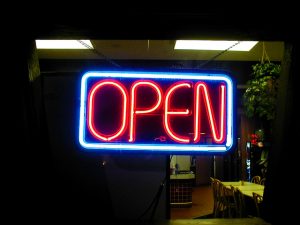 This surge of new businesses has some potentially negative ramifications, though, mostly in regards to proper employee relations and the potential for more sexual harassment incidents.
According to a survey by New Frontier Data, 27 percent of people surveyed said they have witnessed sexual harassment in some way in the cannabis industry. And 18% said they had personally experienced harassment. Further, a third of respondents said that they knew someone who had been sexually harassed in the industry.These numbers are fairly in line with the national averages as reported by a 2016 study by the Equal Employment Opportunity Commission (EEOC). The analysis states that when women were asked point blank if they had experienced sexual harassment in the workplace, 25 percent responded that they had. The number doubled when the survey instead outlined examples of sexual harassment, but did not label it as such.
Numbers overall are also off because it is estimated that 90 percent of those who say they have experienced sexual harassment do not take formal action, according to the report.
While many positive steps are taking place to improve workplace relations and encourage women to come forward to report sexual harassment, we are still in a very rough transition period. With so many employees either not reporting or not even being aware that what they are experiencing is harassment, it is essential to talk to someone who understands California harassment laws. Our California employment attorneys can help you understand harassment laws and whether or not you have been a target of harassment, as well as assist you in the best way to move forward and resolve such incidents.
With recreational marijuana sales beginning in California as of Jan. 1, 2018, even more cannabis businesses are opening their doors, many by owners who might be starting their own businesses for the first time. While this fresh crop of entrepreneurs is great for the economy, it also means there is an influx of owners who may not be familiar with harassment laws and proper training for employees. This combination increases the potential for sexual harassment incidents in the workplace.
Recently, the EEOC released a new set of guidelines for sexual harassment policies in the workplace, coincidentally at the same time as harassment claims have emerged all over the country. These claims have largely been against high-profile celebrities and politicians, but these guidelines are meant to raise awareness across the board, especially in smaller workplaces where incidents often are overlooked or unreported.
Cannabis industry owners and managers in California should take this opportunity to familiarize themselves and their employees with these guidelines while their businesses are still new to make ethical employee relations a part of their foundation and culture. It also will protect the businesses from potentially costly lawsuits down the road.
Owners should also take heed that a strong sexual harassment policy not only punishes offenders, but takes steps to prevent sexual harassment from ever happening in the first place.
Contact the employment attorneys at Nassiri Law Group, practicing in Orange County, Riverside and Los Angeles. Call 949.375.4734.
Additional Resources:
Sexual Harassment in Cannabis, Oct. 29, 2017, New Frontier Data
Select Taskforce on the Study of Harassment in the Workplace, June 2016, U.S. Equal Employment Opportunity Commission
Sexual Harassment, Laws, Regulations, and Guidance, U.S. Equal Employment Opportunity Commission
More Blog Entries:
Company Culture Causes Sexual Harassment in California, July 28, 2017, Orange County Employment Lawyers Blog