Those who suffer from mental illness, especially a severe one, may be no stranger to difficulties with employment. You should know, however, there are certain legal protections that prevent your employer from taking adverse action against you solely because of your condition.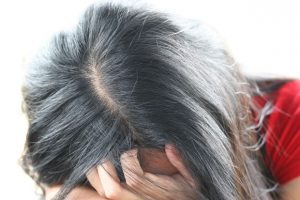 One bail bond services company in Southern California discovered this recently, having settled a disability discrimination lawsuit for $110,000. The settlement was reached more than a year after the U.S. Equal Employment Opportunity Commission filed its complaint, asserting the company discriminated against the worker when it fired her without attempting to provide reasonable accommodation – as required by the law – when she requested a leave of absence to obtain medical attention for her untreated bipolar disorder. This, the EEOC alleged, was a violation of federal law – specifically the Americans with Disabilities Act of 1990.
Manic Bi-Polar Episode Leads to California Firing
According to The San Diego Union Tribune, employee was hired by the firm in late 2015 to work as director of legislative affairs. Plaintiff was a licensed attorney, and she'd just been diagnosed with bi-polar disorder that same year and was being treated by a physician.
Just a few months into the job, plaintiff had what those with bi-polar disorder know as a manic episode in the midst of attending a funeral for a relative in Florida. In the midst of this episode, she fired off a text message to her employer, who would later describe it as utterly incoherent. In it, she stated that she was quitting, she wasn't crazy and that she was bi-polar. Later that evening, she was hospitalized for her own protection.
Employee Resignation Rescinded
However, the firm didn't return that phone call. Instead, the firm mailed employee a letter, indicating it would be accepting her texted resignation. The company firmly stood by that decision, even after her husband provided a physician's note, requesting a period of medical leave. The company made no effort, her lawsuit said, to make any reasonable accommodation so she could remain employed while she got well.
Disability Discrimination Reached in Case of Bi-Polar Employee
.Even after the EEOC filed its complaint and attempted to work through pre-litigation negotiation, the company refused to budge. Now, the six-figure settlement will compensate the worker for the emotional distress she endured as a result of the disability discrimination. The settlement deal also requires the company to implement a number of policies and practices in an effort to curtail any would-be future workplace discrimination of employees suffering disabilities.
The worker is now reportedly employed at a San Diego law firm.
The bottom line is employers cannot lawfully take adverse employment action based wholly on the disability of an employee because, as our Los Angeles wrongful termination attorneys can explain, this is a violation of both California employment law and the federal Americans With Disabilities Act of 1990.
Contact the employment attorneys at Nassiri Law Group, practicing in Orange County, Riverside and Los Angeles. Call 949.375.4734.
Additional Resources:
Woman with bipolar disorder will receive $110,000 from company that dismissed her after she texted during manic episode, Oct. 10, 2018, By Morgan Cook, San Diego Union Tribune
More Blog Entries:
Disability Discrimination Claim Nets $5M From Luxury Car Dealer, Oct. 5, 2018, Los Angeles Disability Discrimination Employment Attorney Blog