In many employment discrimination lawsuits, proving pretext means showing evidence that the defendant employer's reported reason for taking adverse employment action is contrived. In other words, the reason the company gave for the worker's firing or other adverse employment event was made up in order to cover up its discriminatory intent.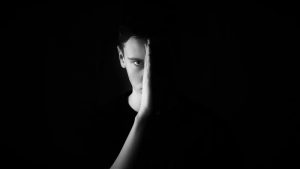 If a California employment lawsuit plaintiff can prove "prima facie" (correct on first impression) evidence that there was employment discrimination, the court will shift the burden of proof to the employer to prove that it had a legitimate, non-discriminatory reason for the action it took. Plaintiff may then take this reason and provide evidence that it's merely a pretext for discrimination. Plaintiff will have the burden of showing it was a cover-up, and not in fact the reason reason for the employment decision.
Recently, the U.S. Court of Appeals for the Fourth Circuit issued a decision in Haynes v. Waste Connections, Inc. ruling the plaintiff employee had made a valid comparison of a similarly situated employee who was treated differently than he was. This served as evidence of that the defense was using this as a pretext for the reason reason – which was discriminatory.
The court remanded the case for further consideration by the lower court.
Background on the Hayes Case
Plaintiff in this matter was a black man who claimed his former employer racially discriminated against him and then retaliated against him by firing him when he reported it. He asserted an alleged violation of the 1964 Civil Rights Act as well as 42 U.S.C.  1981. Both provisions have a number of similarities when it comes to prohibition of racial discrimination of employment.
According to court records, the main dispute had to do with plaintiff reporting to work on one occasion and then leaving the job site. Plaintiff said he left because he had come down with a stomach virus – something about which he told his supervisor. Defendant employer, however, argued plaintiff walked off because he was angry his usual truck wasn't ready. Two days after that, plaintiff was fired.
At the time plaintiff was fired, defendant gave no other reason for the action. However, during the course of litigation, plaintiff gave numerous other reasons for the action, alleging plaintiff had committed numerous violations over the course of the summer prior to his firing.
Following discovery, defendant filed a motion for summary judgment, arguing there were no issues of disputed material facts and a jury trial would be unnecessary. Trial court judge agreed and granted defense motion for summary judgment. Plaintiff appealed, arguing that he'd presented a "proper comparator" who had been treated more preferably. This is someone who is not African American who was treated better than him.
Valid Comparators for Pretext Determination in Discrimination Lawsuit
As Los Angeles employment lawyers can explain, comparisons of other employees will never involve always exactly the same offense, circumstances or time frame. However, one can still make a valid comparison by presenting evidence that:
The same supervisor was involved;
The plaintiff and comparator were subject to the same standards;
The two involved in the comparisons were engaged in the same conduct absent differentiating circumstances that might distinguish their conduct or the employer's treatment of them.
In this case, the court found that the white employee to whom plaintiff drew a comparison had the same supervisor as well as numerous workplace violations, including:
Using a cell phone while driving (twice);
Driving while distracted;
Late response to traffic violation;
Yelling at a supervisor and then quitting.
Despite all this, the white worker was given the option of returning to work, while plaintiff was not – despite having fewer alleged infractions and never having yelled at his supervisor.
These workers had the same boss, were subject to the same standards and engaged in some of the same conduct. Thus, the white worker was a valid comparator. The court rejected defense argument that the comparator's action didn't cause any actual damages, whereas plaintiff's did.
The court further pointed out despite employer's argument that plaintiff wasn't performing the job to their satisfaction, no worker has to prove they are a perfect or exemplary employee. What they do need to show is that they are qualified for the position and are meeting the company's legitimate expectations. Plaintiff had done this by showing bonuses and praise he'd received in the months prior.
Contact the employment attorneys at Nassiri Law Group, practicing in Orange County, Riverside and Los Angeles. Call 949.375.4734.
Additional Resources:
Haynes v. Waste Connections, Inc., April 23, 2019, U.S. Court of Appeals 4th Circuit