Title I of the Americans with Disabilities Act requires employers to give qualified persons with disabilities reasonable accommodation for work – unless doing so would create some type of undue hardship. Generally speaking, a reasonable accommodation is an alteration of the work environment or in the way things are usually done that enables someone with a disability to have employment opportunities that are equal.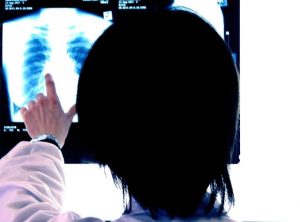 This could mean:
An adjustment or modification to the job application process;
An adjustment or modification to the manner in which the job is typically performed or the work environment that gives the applicant/ worker a chance to perform the essential functions of the job;
Adjustments or changes that allow the worker with a disability the chance to enjoy equal privileges and benefits of employment, the same as other similarly-situated workers who don't have a disability.
In order to trigger these rights, workers need to be able to perform the essential functions of the job and they need to request reasonable accommodation. In the recent case of Kowitz v. Trinity Health, the question was whether plaintiff made a request for accommodation that was adequate enough to trigger the interactive process of identifying a reasonable accommodation. 
According to records from the U.S. Court of Appeal for the Eighth Circuit, plaintiff appealed the district court's grant of summary judgment in favor of her former employer and supervisors. The appellate court reversed.
Plaintiff started working for defendant employer as a respiratory therapist in 2007. Later, she assumed duties as a lead technician in the blood gas laboratory.
She suffered from a degenerative spinal condition known as cervical spinal stenosis. In mid-2010, she asked for leave under the federal Family and Medical Leave Act (FMLA) in order to undergo corrective surgery. Employer approved this request and she did not return until nearly three months later. Upon her return to work, her physician provided her with a list of physical restrictions. These restrictions limited her to eight-hour shifts (where she normally worked 12) and prohibited her pushing, pulling, carrying or lifting more than 10 pounds. Her employer assigned her to 8-hour shifts, but her boss told her the company could not make this accommodation indefinitely.
The following month, her employer posted a department-wide notification that stated all workers in plaintiff's department needed to be up-to-date on basic life support certifications. If they weren't, they had to provide a reason why and the date for scheduled training. Plaintiff was not up-to-date. Plaintiff took and passed the written exam portion of this training, but said she could not take the physical portion of the exam until given the green light by her doctor. Following her next appointment, her doctor concluded she needed at least four more months of physical therapy before she could complete the physical portion of this certification. When plaintiff informed her employer of this, she was fired for being unable to perform this function.
Plaintiff sued for wrongful termination on the basis of her disability. The district court granted summary judgment to defense, finding plaintiff was unable to perform the basic functions of the job because she wasn't certified to provide basic life support. District court further ruled that because plaintiff never requested a transfer to another position in the company, the employer was under no obligation to reassign her to a position that didn't require this certification.
The appellate court reversed.
Although there was no genuine issue of material fact as to whether being able to perform chest compressions was essential to the job, the issue was whether plaintiff could have performed this with accommodation and, if so, whether the company failed to reasonably accommodate her. Plaintiff asserts the company could have given her more time or reassigned her to another job where such certification was not required.
The appeals court ruled plaintiff's written notice to employer of her inability to complete the physical portion of her certification until receiving her doctor's approval could be taken as a request for accommodation. At that point, employer would have a duty to engage in a discussion with her about reasonable accommodation – which it did not do. Summary judgment was reversed and the case was remanded for further proceedings.
Contact the employment attorneys at Nassiri Law Group, practicing in Orange County, Riverside and Los Angeles. Call 949.375.4734.
Additional Resources:
Kowitz v. Trinity Health, Oct. 17, 2016, U.S. Court of Appeals for the Eighth Circuit
More Blog Entries:
Lawsuit Against Yahoo for Employment Discrimination, Oct, 18, 2016, Orange County Wrongful Termination Lawyer Blog