Plaintiff in Ledbetter v. Good Samaritan Ministries may have an uphill battle in proving his employment retaliation case, but there were too many "loose ends" for the trial court to have declared a summary judgment in favor of the defense, a federal appellate court recently ruled.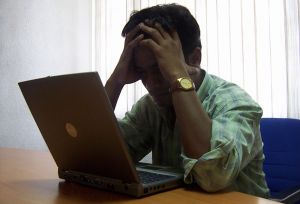 According to the decision handed down by the U.S. Court of Appeals for the Seventh Circuit, the case stemmed from an original charge of racial discrimination and retaliation with the Equal Employment Opportunity Commission. The district court granted summary judgment to defendants in that case. But subsequently, plaintiff filed a separate action for retaliation, arguing he was being punished by his employer for filing the original claim.
While the district court again granted summary judgment to the employer, the federal appeals court reversed.
Worker began his employment in 2007 with the non-profit organization, wherein the primary goal was providing services to under-served populations. Some of those services included food pantry access, emergency assistance, soup kitchen, emergency shelter and transitional housing. Plaintiff was initially assigned to a shelter.
Three years into the job, a resident of that shelter complaint to an executive director plaintiff threatened her with eviction for not completing chores, even though she'd been excused. Plaintiff received a warning.
That same month, plaintiff, who is black, filed a charge of racial discrimination and retaliation against his employer based on that warning. Plaintiff denied ever engaging in improper behavior with the resident who had complained. The lawsuit was eventually dismissed for failure to state claim and there was no appeal.
However, four days after that initial lawsuit was filed, one of the organizations supervisors reported she had been frightened and humiliated by plaintiff over employee access to computer games at the shelter. Again, plaintiff was warned of improper conduct.
Defendants say plaintiff, when confronted about that incident, lied and stated staffers and others were conspiring to get him fired. Less than two weeks later, executives met and decided to fire plaintiff. The decision to fire plaintiff was announced just one day after his lawsuit was revealed.
Later, plaintiff filed another claim alleging his firing was in retaliation for filing the first claim.
The problem is, defendants did not document the meeting they had – prior to the revelation of the first lawsuit – indicating that they planned to fire him. No one else was present at the meeting except the executive director and one other, and both are named as defendants.
The court indicated that while there is nothing to indicate the defendant's are lying, there isn't proof of what they are saying either, and the timing is "suspicious."
Further, affidavits submitted by defendants contain a boiler-plate affirmation that every fact asserted in the motion for summary judgment is "true and correct to the best of my knowledge." The court noted the executive's personal knowledge is critical in the case, and what's more, that summary judgment motion stated it was "undisputed" that the decision to fire plaintiff came before the announcement of his lawsuit. However, defendants weren't made to prove that fact.
Rarely in employment litigation involving discrimination or retaliation will an employer make an incriminating statement regarding the true reason behind adverse employment actions or termination. But that doesn't mean a case is impossible. Here, the timing of the firing raises serious questions of the motive, even if it's clear the organization had other reasons upon which to base the adverse employment action.
Those facts should be parsed out in court, as opposed to decided as a matter of law by summary judgement.
Contact the employment attorneys at Nassiri Law Group, practicing in Orange County, Riverside and Los Angeles. Call 949.375.4734.
Additional Resources:
Ledbetter v. Good Samaritan Ministries , Feb. 6, 2015, U.S. Court of Appeals for the Seventh Circuit
More Blog Entries:
McNaughton v. Charleston Charter School – Winning a Wrongful Termination Case, Feb. 7, 2015, California Employment Lawyer Blog