A high-profile gender discrimination and retaliation lawsuit is underway in Silicon Valley, with one of the area's oldest venture capital firms in the center of the storm.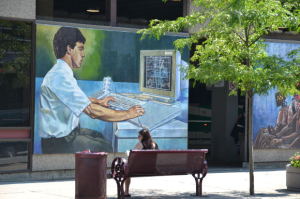 In her complaint, Ellen Pao claims she was subjected to five years of retaliation after she refused sexual advances from several of the senior partners at Kleiner Perkins Caufield & Byers. As a former partner of the firm, she stated she and other female workers were discriminated against when it came to matters of pay and promotions. She also said she was pressured into having an affair with a senior executive, and after she ended it, the discrimination began – and continued for the better part of five years. She is seeking $16 million in compensation for back pay, future wage losses and other damages as a result of the alleged discriminatory conduct.
The case is being closely watched as it has underscored longstanding issues of sexual inequality in the field of technology. As a result, many technological firms have started releasing diversity data regarding their workforces, and have vowed to make improvements with regard to racial and gender balances.
Pao is now employed as the interim CEO of Reddit, a news site containing mostly community-curated content.
The circumstances under which she left her previous employer, the defendant in the gender discrimination lawsuit, are in dispute. She alleges she was fired just a few months after filing her lawsuit. The company, which fought unsuccessfully for the matter to be resolved in arbitration, indicated there were performance issues, with her annual reviews being less-than-favorable. In particular, the firm indicated she was a poor team player.
However, Pao asserts that inter-office sexual relationships were common, and that she frequently received inappropriate and directly sexual advances from other partners after she ended her brief relationship with one of the executives. Specifically, she states she was excluded from male-only dinners. She was also left out of a number of e-mail threads. One partner indicated to her that females were not invited to certain out-of-office work-related functions because they "kill the buzz."
The company asserts it hired an internal investigator after Pao's allegations were made, and the findings of that investigator indicated the firm did not discriminate on the basis of gender.
Efforts at mediation were "unproductive," according to Pao's attorney, and her legal team defeated a bid by the company to take the case to arbitration, where the proceedings would have been kept private.
The case could potentially still be settled out-of-court prior to the end of trial, which is slated to last approximately four weeks.
If a jury decides in Pao's favor, one of the elements that will be weighed is the valuation of Reddit. An attorney for defendant firm indicates the value of the company is about $500 million. Pao's lawyers say it's about half that. The reason it matters is because if she is earning at Reddit as much or more as what she could earn had she stayed employed with defendant, it could offset the amount of damages defendant would have to pay her in the event she is successful.
But first, she has to win the case.
Contact the employment attorneys at Nassiri Law Group, practicing in Orange County, Riverside and Los Angeles. Call 949.375.4734.
Additional Resources:
Ellen Pao Lawsuit Against Kleiner Perkins Heading Toward Trial, Feb. 17, 2015, By Deborah Gage, The Wall Street Journal
More Blog Entries:
Court: Successor Liability for Racial Discrimination, Retaliation, is Valid, Feb. 11, 2015, Orange County Discrimination Lawyer Blog