Rampant pregnancy discrimination in American has meant that expectant mothers in the workforce are denied pay raises or promotions, fired before they can take their maternity leave and sometimes, in physically demanding jobs, forced to work without accommodation, putting themselves and their babies' lives at risk.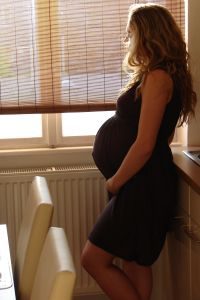 In its review of thousands of pages of court and other public records involving female workers who alleged they had gone into premature labor, suffered miscarriage or, in one case, had a stillborn baby when their bosses refused their requests for assistance. Those requests often came with physician's notes prescribing limitations on lifting, pulling and bending. The workers asked for help with things like pushing loaded carts or pulling large boxes or flipping over heavy mattresses. In a wide range of settings – grocery stores, prisons, restaurants, pharmaceutical companies, airports, hospitals and more.
Most are shocked to learn that very often, refusal to accommodate a pregnant woman is totally legal under federal law. Only a handful of states – California being one – have special provisions that offer additional protections to expectant mothers. California law holds that companies with five or more employees is bound by protections afforded to workers in the event of pregnancy, childbirth, pregnancy loss or related physical or mental conditions. These rights include accommodation and time off work, and employers can't fire or otherwise discrimination someone for pregnancy, childbirth or related condition. Accommodations are outlined in the California Code of Regulations, and may include modification of work duties to be less strenuous, temporary transfer to less hazardous duties, longer and more frequent breaks, private lactation accommodations and more.
The Pregnancy Discrimination Act in federal law, enacted four decades ago, is a grand total of four paragraphs long and only requires companies to accommodate pregnant worker requests if it's already doing so for other employees who are similar in their ability or inability to work. In other words: If you treat your non-pregnant workers poorly, you can do the same to pregnant workers, and then at least it's not discriminatory.
Every year since 2012, a core group of lawmakers have introduced a bill that would amend the provision of the Americans with Disabilities Act mandating accommodations to individuals whose health depends on it include pregnant women. it's never gotten so much as a hearing.
Taking Action Against Pregnancy Discrimination With Employment Lawyer
Meanwhile, the Times profiled several cases of women who suffered health consequences – and even lost their babies – after their requests for work accommodations were denied. For instance, one 19-year-old submitted a note from her doctor to her shipping company employer in Tennessee, indicating she could not lift more than 15 pounds. She asked to be assigned to an area with smaller packages being processed. She was moved, but still was routinely expected to handle heavier boxes off a conveyor belt line. After one particularly grueling shift, she miscarried.
Our Los Angeles employment lawyers know part of the problem is flat-out gender discrimination. But another component is the fact that pregnancy is not technically considered a "disability" under federal law. Thankfully, state law helps bolster protections.
Contact the employment attorneys at Nassiri Law Group, practicing in Orange County, Riverside and Los Angeles. Call 949.375.4734.
Additional Resources:
Miscarrying at Work: The Physical Toll of Pregnancy Discrimination, Oct. 21, 2018, By Jessica Silver-Greenberg, The New York Times
More Blog Entries:
Rancho Cucamonga Sexual Harassment, Retaliation Alleged at Restaurant, Oct. 3, 2018, Los Angeles Pregnancy Discrimination Lawyer Blog