Both California and federal laws protect employees and prospective employees from discrimination on the basis of disability or perceived disability. This was at issue recently in a case before the U.S. Court of Appeals for the Third Circuit, where a prospective police officer's job offer was rescinded after a mental fitness test in which he revealed his diagnosis of ADHD.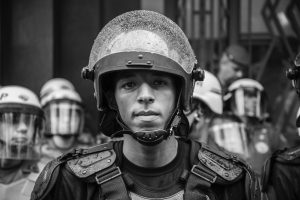 As the court noted in its precedential decision in Gibbs v. City of Pittsburg, government agencies have the right to ensure their police officers are mentally fit. However, they are not allowed to use psychological testing as a cover for disability discrimination.
Our Los Angeles disability discrimination lawyers can explain that California has some of the best employment law protections for workers with disabilities, actual or perceived. Employers are required to evaluate job applicants regardless of their actual or perceived disabilities. They can require medical or psychological exams – but only if they routinely apply them for all prospective hires.
Police departments do routinely test officer candidates for both physical and mental fitness. The Bureau of Justice Statistics estimates that between 72 percent and 98 percent of police agencies require psychological evaluations of police officer candidates, and many states have statutory and regulatory requirements for psychological testing of public safety job applicants. But it's imperative that they follow the letter of the law when doing so.
According to the Gibbs case court records, plaintiff applied for a police officer position, sailing through the written test and receiving a conditional job offer. An ensuing examination by a licensed psychologist concluded he was psychologically capable of exercising appropriate judgment/restraint necessary for police officer duties. However, two of the three psychologists who later interviewed him determined he was unfit for the job, so he didn't receive a final job offer.
It is the plaintiff's contention that the psychologists were biased because of his ADHD diagnosis. It was never explored, he said, whether this diagnosis would impede his ability to be an effective officer. If they had, they would have seen that the condition was under control, five other departments had deemed him fit and hired him and he'd never had disciplinary issues as either an officer or a U.S. Marine. While he did have behavior issues as a child, this was before he began receiving treatment for his ADHD.
The officer applicant then sued the city, citing the Americans with Disabilities Act and the Rehabilitation Act. The lower court granted summary judgment to the defense, finding his allegations were that the psychologists – not the city – were biased. The Third Circuit reversed.
In order to prevail, plaintiff would need to succeed in establishing three elements:
He was disabled.
He was qualified for the job.
He was discriminated against based on his disability.
The appellate court ruled he'd established all three. The city claimed he wasn't qualified because he hadn't passed the psychological test. But plaintiff's contention was the reason he didn't pass it was because the psychologists were biased, and thus the job criteria were applied in a discriminatory way. Per the ADA, discrimination isn't just direct, but also participating in contractual or other arrangements that have the effect of subjecting a qualified applicant to discrimination. Employers can't evade ADA obligations by contracting out personnel functions to third parties. This includes using preemployment exams as conclusive evidence of one's mental capabilities. In other words, if the psychologists contracted by the city discriminated against a job applicant, the employer would be liable because they relied on those contractors.
He noted that while he did misbehave as a child, so had other candidates (who did not have ADHD and were ultimately hired).
Although the city insists the psychologists didn't discriminate against the candidate, the court held that while that may be so, the plaintiff plausibly alleged they did and deserves the chance to prove it.
If you have believe you have been discriminated against based on an actual or perceived disability, our Southern California employment lawyers can help.
Contact the employment attorneys at Nassiri Law Group, practicing in Orange County, Riverside and Los Angeles. Call 949-375-4734.
Additional Resources:
Gibbs v. City of Pittsburg, March 3, 2021, U.S. Court of Appeals for the Third Circuit