Is the use of a single racial epithet enough to support a legal claim of harassment in California workplaces? Two lower courts weighing a discrimination/retaliation case said no, but the California Supreme Court will decide if that was the right call.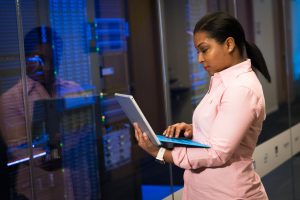 Plaintiff's employment attorneys are arguing the the highly-offensive slur, directed toward plaintiff by a co-worker, was significant enough to support claims of discrimination, harassment, retaliation and failure to prevent discrimination and retaliation under the state's Fair Employment and Housing Act.
Plaintiff worked for the San Francisco District Attorney's Office, and the slur was made by a co-worker. Plaintiff alleged this ultimately spurred retaliation by a supervisor.
FEHA, Previous Court Rulings on Racial Discrimination
As our Los Angeles racial discrimination attorneys can explain, the FEHA prohibits discrimination on the basis of race, and harassment is one form of discrimination. Courts have held that the law is violated when someone's workplace is steeped in a culture of discriminatory intimidation, ridicule and insult that is "sufficiently severe or pervasive to alter the conditions of the victim's employment and create an abusive working environment." Harassment can include verbal harassment, which encompasses slurs, derogatory comments or epithets.
To establish a case of a racially hostile work environment just on first impression (prima facie), the worker needs to show that:
He/she belonged to a protected class/
He/she was subjected to unwanted racial harassment.
The harassment was based on race.
The harassment unreasonably interfered with plaintiff's work performance.
The employer is liable for the harassment.
In other words, one instance of racial harassment typically isn't enough to prove a FEHA violation – unless that harassing behavior (both subjectively and objectively) resulted in a hostile work environment. In fact, both California and federal courts have held that "isolated incidents – unless extremely serious – will not amount to harassment."
Yet in this case, Bailey v. San Francisco District Attorney's Office, even after the 1st District Court of Appeal released an unpublished, one-page opinion affirming summary judgment in favor of the employer saying essentially that, the California Supreme Court agreed to review.
Case History
According to court records, plaintiff was an employee in the DA's office for more than a decade. One day, a mouse ran through the office, startling her records department co-worker, who said, "You (expletive) is so scary." Plaintiff, deeply offended, left the room. She told three co-workers what happened, but did not report it to HR, fearing retaliation based on her co-worker's close ties with the HR director.
The following day at a social gathering, plaintiff's supervisor overheard a conversation about what happened. The supervisor asked plaintiff if she'd reported it, plaintiff said no and the supervisor said she would do so. The co-worker denied making the remark. the assistant chief of finance told the co-worker that the use of such terms were unacceptable.
A few months later, plaintiff asked a supervisor (a different one than the person who'd originally urged her to notify HR) for a copy of the report she thought had been prepared on the incident. The supervisor told her there was no report prepared. Plaintiff insisted a report should be filed, but the supervisor refused, saying if she continued to discuss the incident, she'd be creating a hostile work environment for her co-worker. Plaintiff went on leave for a few weeks, after which she received a notice that HR would be reviewing the incident after an employee from another department heard about and reported it.
When plaintiff returned to work, she said she was treated differently. Her supervisor made faces at her, laughed at her and refused to speak to her. She declined a request to separate the two workers. Plaintiff felt she was suddenly being asked to do things outside her job description (things that were normally her co-worker's responsibility).
HR later told her the allegations were insufficient to raise the inference of harassment or retaliation and dropped the investigation. Poor treatment, however, continued. She eventually was granted medical leave. The supervisor who allegedly treated her poorly was fired (though it's not clear from records whether that was related to this incident).
Plaintiff sued.
The trial court found the evidence insufficient to rise to the level of harassment or retaliation. The appellate court affirmed, finding that while highly offensive, there was no proof the single incident by a co-worker altered plaintiff's working conditions – even though she correctly pointed out that a single racial epithet can theoretically be so offensive as to give rise to a triable issue of actionable harassment.
But the state supreme court will reconsider that. In her petition for review, plaintiff argued her employer had an obligation to address and resolve illegal workplace harassment. Beyond simply addressing the perpetrator, she argued, employers have a responsibility to make sure the whole workplace understands that offending conduct will not be tolerated.
Contact the employment attorneys at Nassiri Law Group, practicing in Orange County, Riverside and Los Angeles. Call 949-375-4734.