A former employee of the Chan Zuckerberg Initiative (CZI), the $80 billion philanthropic company Facebook Founder Mark Zuckerberg launched with his wife, pediatrician Priscilla Chan, has filed a complaint alleging racial discrimination. The worker, who is Black, worked for the company for two years, beginning in the fall of 2018.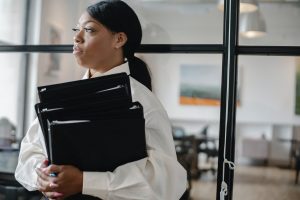 The complaint alleges that while CZI speaks a big game of diversity and valuing employees of all backgrounds, Black workers are paid less, valued less, marginalized and denied opportunities within the firm. While non-Black employees are encouraged and supported in their advancement efforts, Black employees are slapped with an "aggressive" label and shut down. When Black workers expressed these concerns to superiors, the company responded defensively rather than accepting responsibility and trying to address the problems, the complaint alleges.
CZI is the company into which the Zuckerbergs have funneled 99 percent of their Facebook stock, to be used for charitable causes. In June, shortly after the death of George Floyd, Zuckerberg posted that CZI has given more than $40 million annually for a number of years to organizations committed to addressing racial injustice.
But some Black employees, however, have said that the organization's larger mission is compromised by its internal practices. Some (speaking on the condition of anonymity to media outlets like The Washington Post) say their expertise has been disregarded and their efforts to rise in the company's ranks have been stymied. Further, they say the grant-making process leaves much to be desired when it comes to supporting Black communities and leaders.
In the formal complaint of racial discrimination against the company, the former employee (who is Black) asserts he was paid less than co-workers despite doing similar work and having similar background experience. Initially, he spoke with a recruiter about negotiating his salary, but was denied. It was only later he learned non-Black workers were successful in negotiating higher earnings. He stated the disparity was due to his race, and characterized the company's discriminatory actions as part of a larger systemic problem within CZI's culture. Although the recruiting arm was successful in onboarding a diverse group of employees, the company failed to empower minority workers or integrate their points of view in the initiatives the company funded.
CZI has denied the claims, saying they take allegations of racial discrimination seriously and do not tolerate it, but this particular complaint was independently investigate and deemed to be unsubstantiated.
But it's far from the only complaint against the firm. Earlier this year, more than 70 CZI employees asked the company to commit to a dozen different changes to help make its philanthropy goals more inclusive. A few months later, some employees talked to the Post about their efforts to compel the company to work more through the lens of racial equality. That letter contained a number of internal complaints pertaining to racially discriminatory practices.
The plaintiff in this most recent case had signed that letter. In a written published opinion, he stated that Chan and others in CZI's leadership responded "with half measures" and refused to own the company's shortcomings.
If you believe you have been a target of racial discrimination in the workforce, our Los Angeles employment attorneys can help you determine your best course of action.
Contact the employment attorneys at Nassiri Law Group, practicing in Orange County, Riverside and Los Angeles. Call 949-375-4734.
Additional Resources:
Chan Zuckerberg Initiative Faces Racial Discrimination Allegations From Former Employee, Nov. 10, 2020, By Megan Rose Dickey, Tech Crunch