A new comprehensive analysis conducted by the National Women's Law Center and the Time's Up Legal Defense Fund shines a light on several difficult truths about workplace sexual harassment. Key among those: More than 7 in 10 survivors of workplace sexual harassment (nearly three-quarters) suffer some type of retaliation. This aligns with EEOC sexual harassment claims data indicating 72 percent of employees reporting sexual harassment also report retaliation.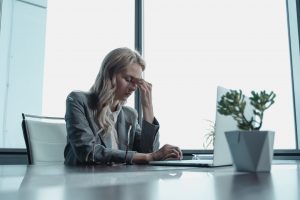 As our Los Angeles sexual harassment attorneys can explain, retaliation can include:
Denial of promotions.
Transfer to a less desirable location or assignment with more burdensome tasks.
Receiving harsher treatment from supervisors.
Wrongful termination.
Civil litigation for defamation.
Of those who reported sexual harassment and were retaliated against, more than one-third were terminated. One-fifth had their work or behavior heavily scrutinized or were given bad performance reviews.
The report, called "Coming Forward," looked at more than 3,300 online requests for legal services nearly three years into the #MeToo movement. It reveals that even as awareness of sexual harassment at work has increased, many victims are still at a distinct disadvantage.
Almost 1 in 5 were the target of intersectional discrimination and harassment and one-third said they suffered sexual assault, assault, rape or other forms of physical harassment.
Retaliation is when an employee is targeted for adverse consequences as a result of reporting sexual harassment or otherwise trying to stop it. For many, these consequences were substantially damaging to their physical, mental, emotional health, as well as to their finances and their careers. Fifteen percent of retaliation victims said they were slandered or had their reputation questioned or damaged, in some cases resulting in blacklisting within the company or their industry.
Unsurprisingly, one-fifth said they were strongly discouraged from filing a sexual harassment and retaliation lawsuit – in some cases being explicitly warned or threatened to keep quiet. Some were immediately presented with a legal non-disclosure agreement and urged to sign away their rights to pursue further legal action or talk publicly about their experiences. Many said they didn't understand at the time what the document was, some until it was too late.
Power dynamics are often a significant factor, with nearly 60 percent of affected employees identifying a supervisor was the perpetrator. Employers are often disinclined to take decisive action against abusers. In fact, 37 percent of victims said no action whatsoever was taken against the person harassing/retaliating.
Researchers say the situation with COVID-19 could be further exacerbating ongoing sexual harassment and retaliation issues. Employment is sky high, and many workers realize that some jobs are being lost and likely aren't ever coming back. There are all the regular reasons why people are afraid to report sexual harassment, but the pandemic has exacerbated the possible risks of coming for many workers. Plus, workers may be willing to put up with more just to keep their jobs.
But as troubling as these findings were, we know it's only the tip of the iceberg. A landmark report by the EEOC four years ago revealed that three-fourths of workplace sexual harassment victims never report what's happened to them in the first place. They fear they won't be believed and the consequences will be too significant to make it worth pursuing.
We encourage victims of sexual harassment and retaliation to at least start a conversation with an experienced employment lawyer. Initial consultations are free and confidential and may be enlightening in terms of how strong your case is, what the proof burden is, what to expect of the process, the potential outcomes and how we could proceed.
Contact the employment attorneys at Nassiri Law Group, practicing in Orange County, Riverside and Los Angeles. Call 949-375-4734.
Additional Resources:
Coming Forward, Oct. 15, 2020, National Women's Law Center and Time's Up Legal Defense Fund