A new comprehensive analysis conducted by the National Women's Law Center and the Time's Up Legal Defense Fund shines a light on several difficult truths about workplace sexual harassment. Key among those: More than 7 in 10 survivors of workplace sexual harassment (nearly three-quarters) suffer some type of retaliation. This aligns with EEOC sexual harassment claims data indicating 72 percent of employees reporting sexual harassment also report retaliation.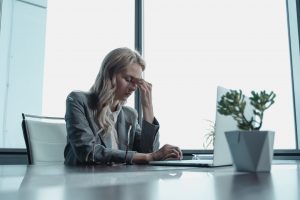 As our Los Angeles sexual harassment attorneys can explain, retaliation can include:
Denial of promotions.
Transfer to a less desirable location or assignment with more burdensome tasks.
Receiving harsher treatment from supervisors.
Wrongful termination.
Civil litigation for defamation.
Of those who reported sexual harassment and were retaliated against, more than one-third were terminated. One-fifth had their work or behavior heavily scrutinized or were given bad performance reviews.
The report, called "Coming Forward," looked at more than 3,300 online requests for legal services nearly three years into the #MeToo movement. It reveals that even as awareness of sexual harassment at work has increased, many victims are still at a distinct disadvantage. Continue Reading ›