California employees are entitled to broad anti-discrimination protection under state law. Employers are not allowed to discriminate against employees on the basis of gender, disability, religion, sexual orientation, pregnancy, age, ethnicity or nationality. However, it often surprises people to know there are some instances in which certain California employers can legally discriminate against some employees for certain reasons. As a Los Angeles disability discrimination attorney can explain, one type of employer most commonly cited are religious organizations; more specifically, religious schools. There are more than 40 Catholic schools from pre-K through high school just in Los Angeles alone, plus 11 Catholic colleges in the state of California.  Private schools that accept federal funds (as many do) are required to abide by federal anti-discrimination laws (which, it should be noted, aren't as stringent as state laws). What's more, religious schools may be entitled to some exceptions.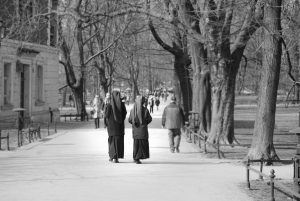 Teacher Wins Bid to Sue School For Disability Discrimination in Los Angeles
Recently in Los Angeles, the U.S. Court of Appeals for the Ninth Circuit ruled a fifth-grade teacher alleging she was fired for taking time off for breast cancer treatment may proceed with her wrongful termination lawsuit, reversing the trial court's summary judgment last year favoring the school. Plaintiff was hired in 2013 as a full-time teacher. Prior to the school year, plaintiff signed an employment agreement. Although it didn't require that she be Catholic, it did mandate that teachers model, teach and promote conformity in behavior to the teachings of the church, including leading the students in prayer each day and attend Mass with students once monthly (primarily acting as a babysitter). She had received one positive review, a few weeks after which she learned she'd been diagnosed with breast cancer. This information was shared the following week with the school, indicating she'd need time off starting in late May for cancer treatments. Just a week before she was scheduled to be on leave for treatments was the school's deadline for informing teachers if their contract was being renewed for the next school year. Plaintiff's contract was not. Reasons given: She wasn't strict enough with students and further that it "wouldn't be fair to the students to have two teachers during the next school year" (as she'd be off the first part of the year continuing cancer treatments). The supervisor later conceded it would not have been a burden to the school because it was done routinely for female teachers on maternity leave.