Nearly 40 percent of LGBT employees experienced some type of unfair treatment at some point during their careers, according to a newly-released analysis funded by the Williams Institute at UCLA School of Law. Adverse treatment included being fired, rejected as an applicant, or harassed due to their gender identity or sexual orientation, the report showed.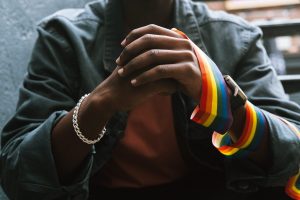 It's estimated that nearly 8 million workers in the U.S. identify as LGBT, though our Los Angeles LGBT employment discrimination lawyers opine that's likely a low estimate. These workers are protected from employment discrimination in California under certain provisions of the Fair Housing and Employment Act (FEHA).
Nationally, LGBT workplace protections have been patchy. Last year, the U.S. Supreme Court ruled in Bostock v. Clayton County that employment non-discrimination protections should be extended to LGBT people across the country. Despite this, the survey revealed 9 percent of LGBT employees experienced some form of discrimination in the last year. About 11 percent of LGBT employees of color reported they were terminated – or never hired at all – in the last year because of their gender identity and/or sexual orientation.
The survey culled information from nearly 1,000 LGBT workers, looking at employment discrimination in the last year, last five years, and over the course of their lives. Continue Reading ›