Nearly 40 percent of LGBT employees experienced some type of unfair treatment at some point during their careers, according to a newly-released analysis funded by the Williams Institute at UCLA School of Law. Adverse treatment included being fired, rejected as an applicant, or harassed due to their gender identity or sexual orientation, the report showed.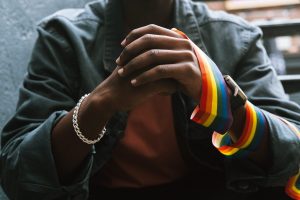 It's estimated that nearly 8 million workers in the U.S. identify as LGBT, though our Los Angeles LGBT employment discrimination lawyers opine that's likely a low estimate. These workers are protected from employment discrimination in California under certain provisions of the Fair Housing and Employment Act (FEHA).
Nationally, LGBT workplace protections have been patchy. Last year, the U.S. Supreme Court ruled in Bostock v. Clayton County that employment non-discrimination protections should be extended to LGBT people across the country. Despite this, the survey revealed 9 percent of LGBT employees experienced some form of discrimination in the last year. About 11 percent of LGBT employees of color reported they were terminated – or never hired at all – in the last year because of their gender identity and/or sexual orientation.
The survey culled information from nearly 1,000 LGBT workers, looking at employment discrimination in the last year, last five years, and over the course of their lives.
What Drives Discrimination Against LGBT Workers?
Although we know that employment discrimination and harassment of LGBT people has eased over the last several decades, the unfortunate reality is we haven't abated it. In fact, as these workers report, it remains persistent and pervasive – even in the year 2021.
As for what drives it, the answer may be somewhat complex, and varies from case-to-case. That said, more than half reported that religious beliefs were the driving factor behind discriminatory treatment at work. It was more prevalent among LGBT workers of color. The same was true when it came to verbal harassment.
Approximately half of all LGBT workers reported they are not open about their status with their current supervisor. A quarter of them aren't even open with any of their co-workers.
What Recourse Do I Have for LGBT Employment Discrimination in California?
If an employer discriminates against a worker (or prospective worker) on the basis of sexual orientation, it is considered a violation of California Law. Specifically, it's against the
California Fair Employment and Housing Act
(FEHA) for an employer to discriminate against an employee on the basis of gender orientation – actual or perceived.
This includes refusing to hire, firing, refusing to select for training, imposing unfair conditions of employment, providing inferior or reduced benefits or less desirable work duties or assignments to LGBT workers.
California law has long extended broader workplace protections to LGBT workers than federal law. FEHA is applicable to all public and private employers with 5 or more employees. (Federal anti-discrimination laws are only applicable to employers with 15+ employees.)
If you believe you're discriminated against at work on the basis of your gender identity or sexuality, it's best to consult first with an experienced Southern California employment attorney. It may be necessary to exhaust certain administrative avenues before you can actually pursue civil litigation against your employer, but your attorney can help you navigate this process. They may even advise pressing for an immediate right to sue from DFEH, but it will depend on the individual circumstances of your case.
If you do have a case, you can pursue damages for back pay, benefits, pension benefits, bonuses, lost income from unfairly denied promotions and raises, emotional distress, and mental anguish. In some cases, you might also be able to obtain compensation for attorney's fees and possibly punitive damages. Our dedicated Los Angeles employment discrimination lawyers can help answer your questions and guide you through the process.
Contact the employment attorneys at Nassiri Law Group, practicing in Newport Beach, Riverside and Los Angeles. Call 714-937-2020.
Additional Resources:
LGBT PEOPLE'S EXPERIENCES OF WORKPLACE DISCRIMINATION AND HARASSMENT, Sept. 2021, Williams Institute School of Law UCLA