If believe you have been subject to employment discrimination, harassment, wrongful termination, or retaliation at work, your path to justice can go one of two ways: Filing your own lawsuit or handing the case over the California Civil Rights Department. Sometimes, you opt for the latter and might still end up suing, but you could also skip the state's involvement and go straight to court.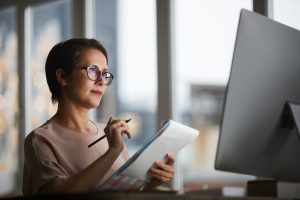 How do you decide which route to go?
You might be best served by scheduling a free consultation with at least one or possibly a couple of Los Angeles employment attorneys. Have the basic facts of your case ready to run through. They can't give you legal advice unless/until they are hired, but they can probably provide you with information to help you make an informed choice about which option makes the most sense in your case. And these conversations are confidential.
Do I Have to File a Complaint With Human Resources?
In some situations, yes.
Doing so may not be necessary if the company refused to hire you. It also may not be necessary if you were discriminated against based on your position in a protected class (race, ethnicity, nationality, religion, disability, gender/gender identity, sexual orientation, age over 40, pregnancy or related condition, etc.).
However, it may depend on the particulars of your situation and whether part of your claim involves harassment and/or retaliation. Continue Reading ›