California workers with physical and mental disabilities can request reasonable accommodations if they are necessary to assist them in their daily duties. Our Los Angeles disability discrimination lawyers know, however, that the question of what, exactly, a reasonable accommodation is can be a bit unclear.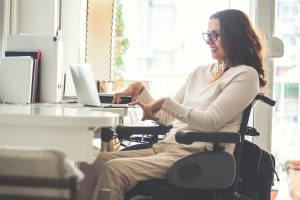 The Americans with Disabilities Act (ADA) stipulates that in order to ask for a reasonable accommodation, one must meet the definition of having a physical or mental impairment that substantially inhibits one or more major life activities. At the state-level, we have the California Fair Employment and Housing Act (FEHA), the Unruh Civil Rights Act, and the Disabled Persons Act all protect workers from disability-based discrimination.
What are Reasonable Accommodations?
Reasonable accommodations are slight changes that are made – either to the duties of the job or how/when/where/with what it's performed. Ultimately, the goal is to provide reasonable tools that a qualified, disabled employee needs to complete the essential functions of their job while enjoying equal workplace opportunities. The requested accommodations must be within reason, and not place "undue hardship" on the employer.
Some examples of reasonable accommodations may include: Continue Reading ›