A jury in Los Angeles awarded a former police officer in South Pasedena $4.8 million following a two-week trial involving allegations of wrongful termination and disability discrimination.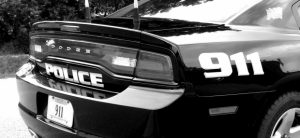 The Los Angeles Times reported the 18-year veteran on the force was fired for alleged dishonesty, but jurors agreed with him that the true reason was his diagnosis of attention-deficit/ hyperactive disorder (ADHD). The former chief of police (who retired prior to plaintiff's termination) described plaintiff not only as a good man, but as the "best" on the force when it came to community policing.  However, the chief said the city refused to allow plaintiff reasonable accommodations when it came to the challenges he faced when writing reports due to his condition. The former top cop also testified his replacement in that role was supportive of the recommendation made by a captain on the force who had been campaigning to have plaintiff fired.
The California Department of Fair Housing and Employment states in 2CCR Section 11065 that the term "disability" as it relates to employees is intended to be broadly construed, and can mean mental disabilities (including conditions like autism spectrum disorders, bipolar disorders and PTSD), physical disabilities that limit major life activities or impact one or more major body systems. It can also mean conditions like blindness, deafness, partially or wholly missing limbs, mobility impairments, HIV/AIDS, epilepsy, diabetes and other conditions. The list isn't meant to be exhaustive, but but it does exclude conditions like substance abuse disorders, gambling, sexual behavior disorders or mild conditions like sprains, strains, the flue, etc. One can also be protected from having "perceived disability," meaning the worker is regarded or treated as having a mental or physical condition or adverse genetic information.
As our disability discrimination attorneys know, state law requires employers to provide reasonable accommodations to workers or applicants who have a disability, unless doing so would result in an "undue hardship" – either expense or significant difficulty – for the employer. Continue Reading ›