It's been more than two years since the COVID-19 pandemic shuttered many offices. For many white-collar workers, that has meant getting creative with office space – in cramped basements and cluttered bedrooms. It has also meant carving out new social norms between employees and employers. One of those involves the blurred lines when it comes to reimbursement for work-related expenses while working from home. As Los Angeles employment lawyers, we've noted an increasing number of up-and-coming California employment lawsuits are focused on this front.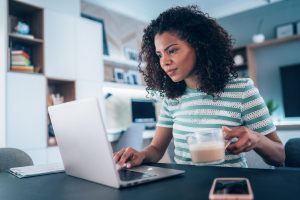 Recently, the Los Angeles Times reported on this phenomenon, saying there are dozens of pending cases in Southern California stemming from incidents like:
Unpaid, work-related telephone and internet fees.
Extra energy needed to head/cool a home during business hours.
Office supply needs that were previously picked up by the employer.
For the average worker, it can all add up to between $50 and $200 monthly in extra expenses. That may not sound like a lot, but compounded by the number of workers at home, and companies that saw some significant savings due to work-from-home may now need to pay the piper. If we take that same average employee and compile the total amount of they've incurred in expenses due to the work-from-home arrangement, the Times anticipates it's somewhere around $5,000 each.
In addition to these types of expenses, some workers are seeking reimbursement for lost rental revenue. That is, they allege they have lost out on rental income opportunities because they had to utilize their home office space for their own employment.
We recognize that while work-from-home has been an option for some individuals long before the pandemic, many companies were thrust into the arrangement suddenly, and with little blue print of how all the particulars were going to work. When presented with evidence that their employees are being underpaid, some companies will simply ask for the bill and cover it. Others may take a little more persuasion, but it does appear that at least half of these lawsuits are being settled pre-trial – with terms favorable to plaintiff employees. Continue Reading ›