A health care worker was recently awarded more than $1 million for California disability employment discrimination after she alleged a work injury led to her firing after her employer refused her reasonable accommodation.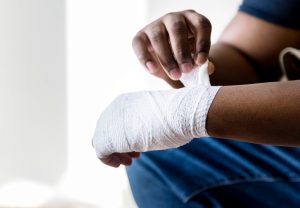 Our Riverside disability employment discrimination attorneys have dealt with many cases of disability discrimination stemming from an employer's failure to provide reasonable accommodation, as outlined by the California Fair Employment and Housing Act. What this law means is if you have a physical or mental disability – work related or otherwise – your employer (or any employer with more than four employees) must provide reasonable accommodations for you to apply for or perform the essential function of your job, "unless it would cause an undue hardship."
What is an "Undue Hardship" in California Employment Litigation?
As outlined in the the 2105 decision by the U.S. District Court for the Eastern District of California in US EEOC v. Placer ARC, in order for an accommodation to be an "undue hardship," an accommodation needs to be proven by the defense to be unduly disruptive, substantial and extensive. It need not necessarily break the company financially, but it would a defendant employer would need to show it was enough to impact the basic operational flexibility. Continue Reading ›