A health care worker was recently awarded more than $1 million for California disability employment discrimination after she alleged a work injury led to her firing after her employer refused her reasonable accommodation.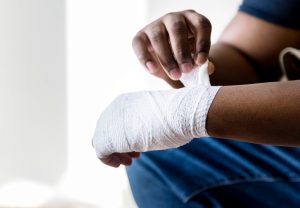 Our Riverside disability employment discrimination attorneys have dealt with many cases of disability discrimination stemming from an employer's failure to provide reasonable accommodation, as outlined by the California Fair Employment and Housing Act. What this law means is if you have a physical or mental disability – work related or otherwise – your employer (or any employer with more than four employees) must provide reasonable accommodations for you to apply for or perform the essential function of your job, "unless it would cause an undue hardship."
What is an "Undue Hardship" in California Employment Litigation?
As outlined in the the 2105 decision by the U.S. District Court for the Eastern District of California in US EEOC v. Placer ARC, in order for an accommodation to be an "undue hardship," an accommodation needs to be proven by the defense to be unduly disruptive, substantial and extensive. It need not necessarily break the company financially, but it would a defendant employer would need to show it was enough to impact the basic operational flexibility.
The law anticipates that employers accept certain expenses, burdens and inefficiencies in the effort to keep disabled workers employed. The question of whether a hardship is undue will depend significantly on the size and resources of the employer.
If there truly is no reasonable accommodation and/or if the accommodation creates an undue hardship, it is incumbent on the employer to weigh whether it might be possible to reassign the worker who is disabled to a position that's open.
If you believe your employer has improperly cited an undue hardship and refused to extend you reasonable accommodations, you should speak as soon as possible with a Riverside disability discrimination attorney.
The Recent California Disability Employment Discrimination Case
Plaintiff in the Camarillo case had worked for the same hospital nearly 25 years when she suffered an injury at work  to her left arm while moving a heavy piece of radiology equipment. She alleges that workplace injury led to a wrongful termination.
She was ordered by her doctor to restrict her lifting to no more than 15 pounds, and she was also not to reach overhead. Although she sought reasonable accommodations that would allow her to return to work, she was instead fired. Attorneys for the defendant employer denied the termination was wrongful, asserting that the hospital allowed her a leave of absence and tried to help her return to work. However, she was not able to perform key functions of the job.
This argument failed, however, when plaintiff employment disability discrimination attorneys discovered evidence that accommodations had been found – and implemented – for another worker with similar restrictions on lifting. The hospital argued the two cases were different.
Jurors sided with the plaintiff on all claims, including disability discrimination and wrongful termination. The hospital is weighing its appeal options.
Plaintiff believes it's possible age discrimination played a role also, though that was never expressly at issue. In losing her job, she said, she had to dip into her retirement savings and nearly lost her home. Now, she'll be able to catch up on the mortgage, initiate major roof repairs that had been pending and end her reliance on government assistance programs.
If the hospital appeals, however, it's possible that relief could be delayed. If appealed and the appellate court affirms, plaintiff will be entitled to interest.
Contact the employment attorneys at Nassiri Law Group, practicing in Orange County, Riverside and Los Angeles. Call 949.375.4734.
Additional Resources:
Former St. John's Pleasant Valley worker gains $1M-plus in discrimination verdict, Feb. 2019, By Tom Kisken, Ventura County Star
More Blog Entries:
Judges Increasingly Side With Medical Marijuana Patient Employees in Wrongful Termination Disputes, Feb. 6, 2019, Riverside Employment Disability Discrimination Attorney Blog