For subjecting employees to religious discrimination at work with its haircut policy, package delivery company UPS has agreed to pay $5 million. Los Angeles religious discrimination attorneys understand company uniform policy was that males who interacted with customers maintain hair above collar length and never grow a beard (no facial hair below the lip). The problem with this, according to numerous former employees and the Equal Employment Opportunity Commission, is that this rule conflicted with their faith, which required them to keep their hair and beards uncut.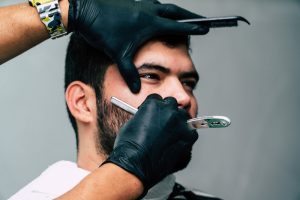 Business Insider reports the policy was specific to workers who had interactions with customers. Beards and long hair were allowed, however, for those employees who worked positions that were back-of-the-house. This put advancement limitations on employees from a number of religious faiths, including:
Islam
Rastafarianism
Orthodox Christianity
Sikhism
Native American religions
Each of these faiths has provisions that instruct men – either always or sometimes – to maintain long hair and facial hair. Applicants, employees and former employees were often forced to choose, the EEOC said, whether they should go against the teachings of their religion or whether they really wanted to land or keep that UPS job (or hoped to advance any further in it than stocking). Some applicants were told, "No haircut, no job." Requests for accommodation by these men were rejected. 
The settlement requires the company to implement a UPS Religious Accommodation Process and bolster employee training.
UPS insists it's done nothing wrong, is "proud of the diversity of its workforce" and intolerant of discrimination of any kind. Despite continuing to dispute the plaintiffs' and EEOC's assertions, a statement released by the company said the decision to settle was strategic, and efforts were better spent on investing in the hiring and promotion process as opposed to lengthy negotiation.
California Employment Lawsuit Settlement vs. Verdict
Los Angeles employment attorneys know one of the primary reasons companies choose to settle employment litigation is precisely so they won't have to admit wrongdoing. A verdict is considered strong proof that the accusing employee was right all along, and defendants have less control at that point over how much compensation they will pay. A settlement allows them the ability to still forcefully deny the allegations and save some face.
Although pre-trial settlements do often pay a bit less than plaintiffs would have received had the case gone to trial, there are a number of reasons this can be a preferable option for plaintiffs too. The reasons include:
Reduced litigation costs. Claims for wrongful termination, religious discrimination at work, sexual harassment, etc. – employment lawyers take these on a contingency fee basis, meaning you don't pay upfront or at all unless you win. But certain trial costs, like expert witnesses, travel expenses, lost work days due to court appearances – these are all going to stack up if the case goes to trial. Sometimes, it's worth it (and you should have an employment lawyer who at the outset tells you they'll be willing to take the case to trial if that's what is most advantageous for you). Other times, it's better to take the for-sure deal and avoid the time and money a trial will cost.
California Code compels it. Section 998 of the California Code of Civil Procedure specifically encourages pre-trial settlements by providing a strong financial disincentive to a party who fails to achieve a better result at trial after receiving what in retrospect was a reasonable settlement offer. Parties that don't accept a reasonable offer may be responsible to pay the attorney's fees and other costs of the other party. The good news for plaintiffs is that the "more favorable" judgment standard of Section 998 is often fairly easy for plaintiffs to meet because cases brought under the California Fair Employment and Housing Act (as most employment cases are) expressly allow an award of statutory attorney's fees, court costs and expert fees. So let's say for instance you win nominal damages – $1,000. But your attorney's fees, costs and expert witness costs is $100,000. The number to beat in this case would be $101,000, not $1,000 – and plaintiffs would also be entitled to a 10 percent interest on the judgment form the date of the offer (unless defendant is a government employer). At the same time, plaintiffs need to give careful consideration to all reasonable defense offers, or else risk similar penalties if the defense prevails at trial.
If you have been discriminated against by your employer or a prospective employer for religious reasons, our employment lawyers in Los Angeles can help.
Contact the employment attorneys at Nassiri Law Group, practicing in Orange County, Riverside and Los Angeles. Call 949.375.4734.
Additional Resources:
'No haircut, no job': UPS pays $4.9 million over religious discrimination allegations at its facilities, Dec. 24, 2018, By Rachel Premack, Business Insider
More Blog Entries:
California Religious Discrimination Lawyer: $3.2M Damage Award Against Hospital, Nov. 10, 2018, Los Angeles Religious Discrimination Attorney Blog