Working with an experienced Los Angeles employment lawyer, it is absolutely possible to prevail in a California employment lawsuit. The amount of damages (monetary compensation) you receive as a result of winning your case will depend on a myriad of factors. Because your attorney is probably working your case on a contingency fee basis (paid a portion of awarded damages if outcome if successful, paid nothing if not), he or she is likely to consider and discuss all of this with you before you even begin the process, as potential valuation of a case can determine whether it's worth pursuing in the first place.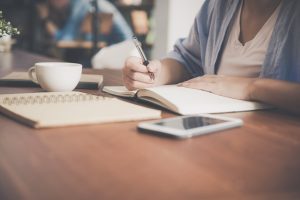 Your Los Angeles employment lawyer can explain, there are two basic types of damages that can be awarded in California employment lawsuits involving discrimination or unfair wages. These are compensatory and punitive.
Compensatory damages will cover workplace discrimination victims for out-of-pocket expenses and actual losses. These involve both tangible losses like the amount of wages lost, medical expenses required or job search costs incurred. It may also involve intangible losses like mental anguish or loss of life enjoyment. Punitive damages, on the other hand, are intended to penalize the employer whose actions are deemed reckless and malicious.
Some examples of compensatory damages awarded in California employment lawsuits (including discrimination and wage-and-hour) include:
Lost wages/benefits
Costs for retraining/job search
Compensation for physical pain, emotional distress, loss of professional reputation, etc.
Attorney's fees
Not all of these are guaranteed, mind you, but they do provide a general idea of the potential. The exact type and amount of damages will depend on the legal basis for your claim as well as the specific facts of your case.
Wage and Employment Benefit Damages in California Employment Lawsuits
To break it down a bit further, if our Los Angeles employment attorneys are successful in a wrongful termination or employment discrimination lawsuit (via arbitration, settlement or verdict), plaintiff would almost certainly be awarded damages for lost wages and employment benefits.
The value of one's wage and/or salary will be adjusted for inflation (which can factor heavily if the case takes an extended period of time to resolve. Wages would be based on the difference between how much a worker should have been earning vs. how much they were, thanks to the unlawful employer act(s). This includes individuals who were refused a position in the first place. Claims involving wrongful termination would begin with a starting date of alleged illegal firing.
We may also examine the value of whatever benefits you may have amassed in the future, as well as damages incurred as any potential breach of employer's contract.
Although both may sound fairly simple to calculate, consider that, particularly with regard to "future wage loss," there is no surefire way to say how long an employee would have maintained employment were it not for the discrimination/wage violations/wrongful termination. Still, some elements that may be considered include:
Employee work performance, age, express/implied intent for the career/employer.
Chances employer operation would continue operations of plaintiff/employee's job.
It's often worthwhile to on-board a forensic expert/witness to help make this case in a way that is accurate, succinct and compelling.
Determining Dollar Amounts for Discrimination
Actual dollar amounts are difficult to predict – and you should be wary of any employment discrimination attorney who makes any such promises. The good news for plaintiffs in California employment lawsuits, there is no cap on damages. That means some plaintiffs have won hundreds of thousands to tens of millions of dollars in compensatory and punitive damages for claims ranging from age discrimination to racial discrimination. Those verdicts are often appealed and sometimes reduced, and they don't represent the average. They do, however, represent the fact that working with an experienced employment attorney can pay off substantially.
Note that if you are bringing a case for damages for intentional workplace discrimination pursuant to federal Title IV of the U.S. Civil Rights Act (specifically, 42 U.S.C. 1981A(b)(3)), certain damages are capped on the basis of an employer's size. As noted by the Equal Employment Opportunity Commission, damages by employer size are as follows:
$50,000 for employers with 15-100 employees
$100,000 for employers with 101-200 employees
$200,000 for employers with 201-500 employees
$300,000 for employers with 500 or more employees
You may in some cases be entitled to have your attorney fees covered (so you don't have to pay it out of your regular damage awards).
If you think you may have a claim for a California employment lawsuit, speaking to an experienced employment attorney in L.A. will give you a better sense of case potential and damages.
Contact the employment attorneys at Nassiri Law Group, practicing in Orange County, Riverside and Los Angeles. Call 949.375.4734.
Additional Resources:
Hernandez-Miranda v. Empresas Diaz Masso, Inc., Dec. 5, 2017, U.S. Court of Appeals for the Eleventh Circuit
More Blog Entries:
California Age Discrimination Lawsuit Against IBM Alleges Employee Fired for Warning Company's Acts Were Illegal, Jan. 31, 2019, Los Angeles Employment Attorney Blog