A new garment worker wage protection law passed in California is expected to have reverberations throughout the entire fashion industry nationally, and perhaps globally.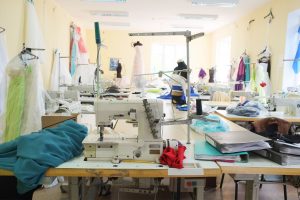 Senate Bill (SB) 62, also now known as the Garment Worker Protection Act, alters the way employees in the garment manufacturing industry are paid. Specifically, it prohibits companies from paying its garment manufacturing workers by the piece or unit or by piece rate, except when such a payment arrangement is approved as a result of a collective bargaining agreement. Instead, garment manufacturers must be paid no less than the applicable minimum wage. The law also broadens the definition of who is part of the clothing making industry for the purposes of enforcing wages. The definition now includes not only direct employers, but brand guarantors (those who contract with other firms to have garments made).
Garment makers and contractors who breach their duties as employers under the law may be subject to statutory, per-employee damages for every pay period.
As our Los Angeles employment attorneys can explain, this level of accountability on wage and hour regulations is a first for the fashion industry. In fact, this law makes California the first state to mandate hourly wages that will do away with pay structures that have often resulted in workers being paid less than $3 hourly. The law also takes decisive action to impose accountability on designers, manufacturers, and brands for wage theft and other illegal payment practices.
The action is noteworthy particularly because L.A is the No. 1 biggest fashion manufacturing center in the U.S., with more than 45,000 garment workers, many of whom are responsible for supporting their families. Last year, pandemic-related lockdowns resulted in thousands of garment workers suffering both health and economic crises. We saw COVID-19 outbreaks at factors that failed to ensure appropriate social distancing and availability of PPE. On top of that, thousands of workers lost their jobs and/or failed to receive their final paychecks when large brands 86'd their orders.
Gov. Gavin Newsom, who signed the bill, described the measure as "momentous." In the past, fashion brands haven't been responsible for the wages or ethical treatment of garment workers. These duties were largely sidestepped by companies hiring factors as third-party contractors, in effect reducing their employment liability. That's not to say brands or designers have entirely disregarded the well-being of garment workers, but without regulatory oversight, fair treatment can't be guaranteed. Problems have been compounded by the fact that demand for low-cost garments has been high. In many cases, this led to commercial practices that led to wage theft. SB 62 aims to end that by providing clear-cut rules and penalties. If garment workers are not making at least $14 hourly ($15/hour in Los Angeles) there will be legal consequences. In effect, the law levels the playing field for designers who have struggled to compete while paying their workers fairly.
If you are a garment worker who has been a victim of labor law violations, our Los Angeles employee rights lawyers are available to answer your questions and help you navigate the next steps toward accountability.
Contact the employment attorneys at Nassiri Law Group, practicing in Newport Beach, Riverside and Los Angeles. Call 714-937-2020.
Additional Resources:
California Just Passed a Landmark Bill to Protect Garment Workers—Here's What It Means for the Entire Fashion Industry, Sept. 30, 2021, By Emily Farra, Vogue
More Blog Entries:
California Wage Theft at Construction Company Tops $1.7 Million, Nov. 7, 2021, Los Angeles Wage and Hour Lawyer Blog