Racial discrimination at California workplaces can be grounds for employment litigation. Recently, according to The Los Angeles Times, numerous current and former workers for the City of Long Beach alleged they have been victimized for years by systemic racial prejudice at work.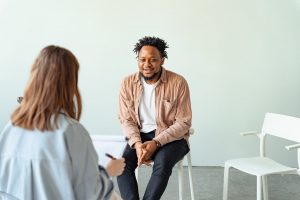 Among the allegations set forth in the class action lawsuit against the city:
Black workers were reportedly kept disproportionately in lower-paying and unclassified positions.
Black workers not given equal pay or equal opportunity for promotion.
One worker told she was part of her department's "problem children."
One worker's raise was revoked because of a purported mistake in salary calculations.
An "anti-black culture" within numerous city departments.
They allege that these actions individually and collectively contributed to a hostile work environment and held them back in their careers. One of those involved said Black workers for the city had been meeting privately for years, discussing their difficulties and trying to find a way forward.
A 2018 report commissioned by the city revealed 65 percent of Black workers in the city were paid less than $60,000 a year, compared with about one-third of the city's White workers in the same pay range. While 9 percent of Black applicants who sought work in the city were hired, 33 percent of White applicants were hired.
The class action litigation currently names five plaintiffs, but employment attorneys in the case say as many as 1,000 could ultimately claim damages.
A spokesman for the city said it has yet to receive documentation in the case, but generally strives for to maintain a diverse workplace free of discrimination. Plaintiffs say they want a truth and reconciliation commission, as well as a better job analysis and valuation policies, back pay for inequity and racial justice monitoring.
Like many communities across the country, the city launched an initiative aimed at acknowledging and addressing its history of racism in employment following the murder of George Floyd. Long Beach dubbed it, "The Framework," and it outlined a handful of steps to address racism as a public health crisis. These include acknowledging systemic inequalities, listening to community members, gathering stakeholders for policy determination and take action. Plaintiffs in the class action racial discrimination lawsuit say their demands would be aligned with the goals of The Framework.
Previous race discrimination lawsuits filed against the city resulted in six-figure settlements.
Workplace Protections Against Racial Discrimination
Workplace racial discrimination can take many forms. Some common examples include:
Refusal to hire or promote or demoting/firing workers because of their race.
Adoption of a company policy that disproportionately impacts workers with certain protected characteristics.
Allowing employees to be frequently and severely harassed or intimidated in the workplace.
Workers in California have numerous protections against racial discrimination on the job.
At the state level, there is the Fair Employment and Housing Act (FEHA), which protects Californian employees from being discriminated against on the basis of race (as well as gender, religion, disability, veteran status, age and sexual orientation). It's generally applicable to any employers with 5 or more employees.
There are also federal laws that protect minority workers, primarily the Civil Rights Act of 1964.
Federal anti-discrimination laws don't prevent state or local governments from adopting laws with equal or greater protections, and California laws are generally at a higher standard.
When deciding whether to pursue the claim in federal or state court, we'll consider the type of discrimination (only covered by state law?), the size of the employer (federal law typically only applies to bigger employers) and the location (claims that occurred on federal property, such as military bases, must be filed in federal court).
If you have been the victim of racial discrimination, our dedicated Southern California employment discrimination attorneys can help.
Contact the employment attorneys at Nassiri Law Group, practicing in Orange County, Riverside and Los Angeles. Call 714-937-2020.
Additional Resources:
Black city employees accuse Long Beach of racial discrimination in lawsuit, June 10, 2021, By Faith Pinho, The Los Angeles Times