A new California sexual harassment lawsuit has rocked the gaming world, with an avalanche of dissent and claims of "frat boy culture" dominating descriptions of Activision Blizzard, the video gaming company that own games like "Call of Duty," "Candy Crush" and "World of Warcraft."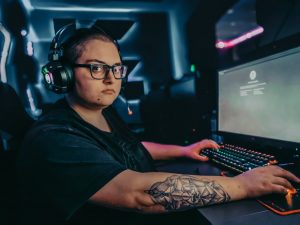 The upheaval and high-profile exit is reminiscent of what our Los Angeles sexual harassment lawyers have noted in the culture of the gaming industry (long noted for its misogyny), but some are speculating this could have reverberations throughout the tech world and even corporate America.
This all started with a California sexual harassment lawsuit filed last month by the state's Department of Fair Employment and Housing. According to the complaint, multiple female employees were subjected to gender discrimination, sexual harassment and unequal pay. Company executives reportedly were aware of the harassment and other problems, but failed to take reasonable steps to halt illegal conduct. Instead, the lawsuit alleges, the company retaliated against the complainants.
Soon, numerous former employees of the gaming company began sharing their abusive experiences on social media platforms. The company continued to insist the lawsuit wasn't accurate. The response from employees was a resounding: Not good enough. In a petition signed by more than 2,000 current and former employees, the response was described as "abhorrent and insulting."
The CEO then addressed employees, referring to the initial response as "tone deaf." He promised to hire an outside legal firm to investigate the claims. Workers still weren't placated. Dozens staged a walkout at the firm's headquarters in Irvine. Hundreds more joined virtually. Speaking to members of the media, workers said they wanted an end to mandatory arbitration and increased transparency on pay. They are skeptical about whether an investigation by an outside law firm is going to have much impact (it hasn't in cases in cases involving other large corporate players in similar situations), especially given that employees weren't given any role in the selection process. In other high-profile cases, companies have instead used these "investigations" (which they're still bankrolling) to gather evidence to defend against litigation and then silence victims and whitewash their bad behavior.
In the end, it's leadership – ethical and effective – that can have the most impact on corporate culture.
The gaming and tech industries have long been plagued by accusations of sexism, lack of diversity and racism. How the company handles this and whether it faces additional meaningful consequences (beyond the loss of the president) will be carefully watched. Los Angeles employment attorneys know this move by the California DFEH has the potential to have significant impact on how such cases are litigated against the industry in the future. Some are referring to it as a "bellwether case."
Although sexual harassment cases don't need to be filed by the state to be successful, it should be noted that the state generally doesn't invest in sexual harassment litigation unless it knows it has a good case. It's not as much about financial gains of litigation but about setting an example.
Activision Blizzard raked in more than $2.2 billion just in the last quarter and has nearly 10,000 employees globally. The company's board released a statement denouncing discrimination, harassment and unfair treatment, but also standing by its top leadership. Many will be watching how the case plays out in the courts as well as the public eye.
Contact the employment attorneys at Nassiri Law Group, practicing in Orange County, Riverside and Los Angeles. Call 714-937-2020.
Additional Resources:
The Activision Blizzard lawsuit could be a watershed moment for the business world. Here's why, Aug. 3, 2021, By Rishi Iyengar, CNN