In pursuing a California wage & hour lawsuit, there may be several local, state, and federal regulations and laws under which claims may be brought. It's not uncommon for employer defendants to try to argue dismissal of as many of those claims as possible on whatever grounds they can. Holding them to full account for each violation requires hiring an Orange County employment lawyer with extensive knowledge of the law and precedent, as well as a lengthy track record of success in similar cases.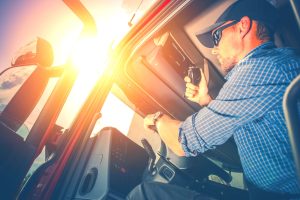 Recently, a California appellate case underscored how claims may be filed under overlapping laws, with legal remedies available under each.
The case, Ayala v. U.S. Xpress Enterprises, Inc., was a class action case filed by drivers for a transportation firm whose services included cross-country truckload shipping. The plaintiff drivers allege the business wasn't in compliance with California wage and hour laws because it paid employees by the length of the trip, versus how much time it took to make each trip. The company focused more on the approximate distance of each delivery, versus the actual hours drivers worked.
California statute considers flat pay systems like this a type of piece-rate pay. When workers are paid this way, they MUST also be compensated for any time spent being non-productive – in addition to the piece-rate pay base.
The workers based their claims on two types of laws:
The company responded that claims filed under the Unfair Competition Law should be dismissed because, they said, the remedies available under that law were redundant, with relief available through other portions of the lawsuit – namely the wage and hour labor code violation claim. In making this argument, the firm cited a 2020 ruling by the U.S. Ninth Circuit Court of Appeals in Sonner v. Premier Nutrition Corp. In that federal case, the court held plaintiffs could not be awarded damages under the Unfair Competition Law if another action in their lawsuit already provided adequate legal remedy.
The trial court weighing the USX case, however, disagreed with the defendant on this. Instead, they cited a different ruling made that same year by the same court – Moore v. Mars Petcare US Inc. In that matter, the court found that regardless of the equitable or legal rule, the Unfair Competition Law expressly allows for a cumulative legal remedy. In other words, if the defendant violates both state labor law and the laws on unfair competition, employees are free to seek compensation under both. Therefore, the drivers in this case were free to pursue financial compensation for both labor law violations and the unfair competition law.
Later, both the appellate court and the Ninth Circuit affirmed.
As longtime Orange County employment attorneys, we're closely familiar with the evolving case law on these matters, and we're committed to ensuring companies that violate multiple wage and hour laws are held to account for each and every one.
Contact the employment attorneys at Nassiri Law Group, practicing in Newport Beach, Riverside and Los Angeles. Call 714-937-2020.
Additional Resources:
ANTHONY AYALA V. U.S. XPRESS ENTERPRISES, INC, June 22, 2021, U.S. Court of Appeals for the Ninth Circuit