Another man in a position of prominence in the entertainment industry has been accused of multiple counts of sexual harassment. Chairman and Chief Executive Officer of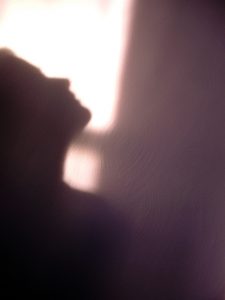 CBS Corp., Les Moonves, has been accused by six women of multiple acts of sexual misconduct and retaliation after the women spoke out, according to an investigative report in The New Yorker. Other employees also came forward describing a culture within the network that allegedly regularly protected men who were accused of sexual misdeeds while paying off their accusers.
The women described a pattern of abuses beginning in the 1980s through the past decade, all with similar notes. Several alleged Moonves touched them inappropriately or forcibly kissed them during business meetings. A couple were threatened to play nice or it would mean their careers. All reported life becoming more difficult after they rejected the executive's advances, with his hostile behavior affecting their careers either by them getting fired or their job trajectory being derailed.
The accusations are part of the ongoing wave of the #MeToo movement, which has been crashing on the shores of American businesses over the past year. This was seen most notably with the story of Harvey Weinstein, Hollywood producer accused of a long-running pattern of sexual misconduct toward women who worked with him in the movie industry. In addition to several criminal charges filed against Weinstein, he finds himself at the bottom of a growing pile of lawsuits related to his alleged behavior.A month or so after the Weinstein story went public, Moonves could be found acting as a champion for the #MeToo movement's cause: he became one of the founders of the Commission on Eliminating Sexual Harassment and Advancing Equality in the Workplace, a group chaired by Anita Hill. Hill herself has been able to turn her own claims of sexual harassment against now Supreme Court Justice Clarence Thomas into an opportunity to help other women. Moonves' public stance against improper workplace behavior is not evidence of guilt nor innocence of the CEO, but it has certainly left a bitter taste in the mouths of the women who have come forward. Meanwhile, the commission is distancing themselves from Moonves.
Charlie Rose, whose accusations had already reached the public spotlight, was also mentioned by sources who spoke to The New Yorker. Many also alleged former CBS News Chairman Jeff Fager, who currently produces 60 Minutes, has been complicit in harassment within the division.
Our L.A. sexual harassment layers know how difficult it can be to stand up against harassment in the workplace, particularly if the source of that harassment is someone in a prominent position of power. That is why it is so essential you seek an ally in our skilled legal team to be by your side. Leveraging an accusation of sexual harassment can be frightening and can make life feel very unstable. If the behavior is left unchecked, however, it rarely stops and can continue to cause you and other employees harm for years to come. Better to speak to an experienced employment attorney as soon as possible so we can advise you on the best way to build your case and protect your rights.
Contact the employment attorneys at Nassiri Law Group, practicing in Orange County, Riverside and Los Angeles. Call 949.375.4734.
Additional Resources:
As Lawsuits Pile Up, Harvey Weinstein's Insurers Don't Want to Pay His Bills, July 29, 2018, Tom Hays, Associated Press
More Blog Entries:
Weinstein Co. Must Answer Sexual Harassment Accusations in Court, Feb. 23, 2018, L.A. Employment Lawyers Blog