Cancer is a condition protected by the Americans with Disabilities Act, a federal law which offers certain protections against employer discrimination. If you're fired after being diagnosed with cancer in Los Angeles, our employment lawyers are available to help answer your questions and determine your next step.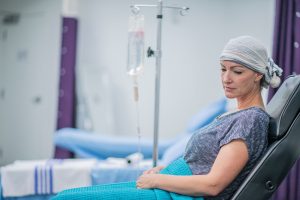 Recently, a case of cancer discrimination was reported on by the Fresno Bee, which describes how a land acquisition and development firm is being sued by a former employee who says he was fired from the firm after a cancer diagnosis. The worker alleges he was discriminated against on the basis of his medical condition when he applied for a post at one of the company's subsidiaries. Soon thereafter, he was fired from the job he held prior to receiving his diagnosis. Now, he alleges disability discrimination, failure to provide reasonable accommodation, wrongful termination, violation of state labor laws, and violation of his rights under the California Family Rights Act.
Plaintiff reportedly started working for the company in 2017 as a maintenance lead technician. He was diagnosed with cancer in the spring of 2021, at which time he began undergoing chemotherapy, radiation, and surgery. His condition required that he be under the constant supervision of his doctors. Accommodations were initially made for him to take a leave of absence to undergo treatment. During that leave, he applied for a managerial position, for which he believed he was qualified and would have required less physically intensive work. Despite landing a phone interview for the role, his employer never actually called on the day of the interview. Plaintiff speculated this was because of his medical condition.
Per FMLA, plaintiff was eligible for medical leave until end of October 2021, but prior to that, his doctor extended his medical leave through the end of the year. The following month, his employer terminated him, effective mid-October. When he sought a meeting with his supervisors, he was told that he had to be fired, but that if circumstances changed, he *might* be able to be rehired.
The employer is seeking to have the matter resolved via arbitration.
Discriminated Against at Work After Cancer Diagnosis?
Per the U.S. Centers for Disease Control and Prevention, more than 1.6 million people in the U.S. are diagnosed with cancer annually. Approximately 45 percent of those diagnosed are in the traditional working age range. But even when a cancer prognosis is good, and a treatment plan may be manageable for a person who is working, there are more than a considerable percentage of those who perceive people with cancer as being unable to productively work during and after cancer treatments. The presumption – fairly or not – may be that the worker will require extensive absences and be unable to focus on work-related tasks.
For this reason, some employers will fire workers after a cancer diagnosis, though they will rarely link the termination directly to one's medical condition – knowing full well that doing so is illegal. Rather, they offer a pretextual reason, such as poor attendance, performance, elimination of position, etc.
In addition to protections outlined under the federal ADA, workers in California discriminated against following a cancer diagnosis may seek retribution under the California Fair Employment and Housing Act (FEHA). This law bars California workplace discrimination on the basis of physical disability, mental disability or medical condition – that last one expressly including any health impairment related to associated with a diagnosis of cancer or a history of cancer.
If you believe you have been discriminated at work for a cancer diagnosis, we can help you explore your legal options.
Contact the employment attorneys at Nassiri Law Group, practicing in Newport Beach, Riverside and Los Angeles. Call 714-937-2020.
Additional Resources:
Did the Assemi Group fire an employee after he was diagnosed with cancer? He's now suing, July 11, 2022, by Yesenia Amaro, The Fresno Bee
More Blog Entries:
Types of California Workplace Discrimination, June 15, 2021, Los Angeles Employment Discrimination