California, like most states, allows for at-will employment. That's a term used in U.S. labor law that explains contractual relationships in which employees can be fired by an employer for any reason (i.e., without just cause) and without any warning. "Cause" is interpreted to mean a fair and honest cause or reason, regulated by good faith on the part of the employer. California's Labor Code contains the presumption that employees are employed at-will.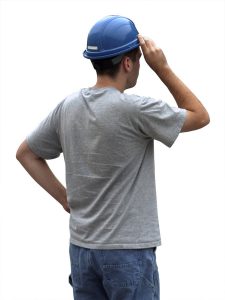 There are several exceptions to employment at will. These include:
Public sector employees.
Employees represented by unions (covered by collective bargaining agreements);
Employees who have contracts (written or implied) that require good cause for termination;
Employees whose employers have said/ done something to overcome the presumption of at-will employment.
In a recent wrongful termination case weighed by California's First Appellate District, Division Three, the question was whether employee had an implied employment contract that required good cause for termination, and if so, whether his employer, a gas company, did have good cause for his firing. 
An implied contract exception involves prohibition of employee termination after an implied contract for employment is established. Implied contracts can be established through oral assurance or expectations of employer, policies, handbooks or other written assurances. Generally, these involve written or oral suggestions made to the employee pursuant to job security or other procedures that are going to be followed when adverse employment action is being taken.
For instance, in the 2000 case of Guz v. Bechtel National, Inc., California's First Appellate District, Division Four, ruled that when there is no express agreement, the question will be whether other evidence points to a mutual understanding of the terms of employment (i.e., an implied contract). This can quickly complicate an employment case, so it's important to have an experienced L.A. wrongful termination lawyer fighting on your behalf.
In the recent case out of California, plaintiff began working at the gas company in 1985. He continued his employment there for more than three decades. In 2013, one of his subordinates reported a safety issue regarding unbarricaded pipes on one of the job sites plaintiff managed. Several months later, that subordinate was removed from plaintiff's job sites and was transferred to work at testing sites that required him to travel 3 to 4 hours daily.
The subordinate complained and the company involved its human resources department, as well as an employment law attorney to conduct an investigation. The investigation took some 50 hours and was completed over the course of the next two months. The investigative report concluded plaintiff had retaliated against the subordinate for reporting the safety violation. Based on that report, the employer fired plaintiff.
Plaintiff sued his former employer for wrongful termination in breach of contract and the covenant of good faith and fair dealing. Defendant employer sought summary judgment as a matter of law, arguing plaintiff was an at-will employee who was subject to termination without cause. Alternatively, defendant argued it did have good cause to fire plaintiff. The trial court granted defendant summary judgment.
The appellate court affirmed.
The appellate court wrote that it need not consider whether plaintiff had an implied contract that allowed for exception to the at-will employment presumption. The reason for this was the company did have good cause to fire him, basing its decision on the court's conclusion plaintiff failed to show a sufficient factual basis that he was fired without cause.
Contact the employment attorneys at Nassiri Law Group, practicing in Orange County, Riverside and Los Angeles. Call 949.375.4734.
Additional Resources:
Jameson v. Pacific Gas and Electric Co., Nov. 1, 2017, California Court of Appeal, First Appellate District, Division Three
More Blog Entries:
Tesla Fires Hundreds of Employees in California for Alleged Subpar Work, Nov. 9, 2017, L.A. Wrongful Termination Lawyer