California is an at-will employment state, which means employees can be fired for any reason and with no warning. There are however some exceptions to the rule that would categorize such dismissals as a wrongful termination.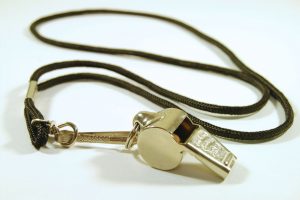 Some examples include if there was an agreement that required good cause for termination or if there was discrimination against a protected class. According to the California Labor Code Section 1102.5, an employer is also forbidden from firing an employee for refusing to commit an illegal act. Likewise, it is illegal for an employer to retaliate against an employee by terminating them for reporting such illegal activities. Such exceptions are essential to maintain laws and to protect whistleblowers who risk their livelihoods to come forward.
Whistleblower retaliation can be difficult to prove without proper guidance. If this sounds like something you have experienced on the job, it is important to seek assistance from a knowledgeable employment attorney who can counsel you on your rights and if there is a case for a lawsuit.
Such is the case in California, where two former employees recently have filed a wrongful termination suit against a surgical center in Santa Barbara, claiming they were fired for reporting illegal activities at the facility, according to Edhat Santa Barbara.
The lawsuit was filed in the California Superior Court of Santa Barbara County. One plaintiff worked as a healthcare administrator and infection preventionist for the center since 2014, while the other had recently been promoted to clinical manager after working at the facility since 2007.
The two claim they witnessed multiple accounts of noncompliance with medical regulations and actions intentionally in violation of state and federal laws. According to the lawsuit, plaintiffs claim to have witnessed and reported sterilization violations to the center's medical director and a member of its board. They allege that after bringing these issues to light, they were told to ignore the violations because doctors would rescind their business with the center if they were held to those standards.
Other claims outlined in the lawsuit include employee access to opiates due to unsafe and unlawful control, doctors demanding that nurses forge doctor signatures, kickback violations, and sexual misconduct by a doctor against a patient.
Not only does this case bear the typical earmarks of a whistleblower retaliation case, but the plaintiffs also allege age discrimination. The two former employees describe a culture in which comments were made toward them by doctors about a desire to only hire young and attractive nurses. The first plaintiff, 59 at the time of termination, and the second, 54, said they were the oldest employees on the staff at the time and believe they were targeted for their age. If true, this would also classify the termination as wrongful. Under federal law, it is illegal to discriminate against an employee for their age (if over 40), in addition to race, gender, national origin, disability, or religion.
Representatives from surgical center have not commented to reporters on the employment lawsuit. We'll be watching closely as this case unfolds as our staff of skilled employment lawyers research and take to court similar employment discrimination cases in Orange County.
Contact the employment attorneys at Nassiri Law Group, practicing in Orange County, Riverside and Los Angeles. Call 949.375.4734.
Additional Resources:
Whistleblower Retaliation Lawsuit Filed Against Santa Barbara surgical Center, Nov. 21, 2017, By Edhat Staff, Edhat Santa Barbara
Dahlin and Eddy v. Santa Barbara Surgery Center, LP, Case No. 17CV05251, Nov. 20, 2017, Superior Court of California, County of Santa Barbara
More Blog Entries:
Whistleblowers Have Rights Which Can Expose Employers to Liability, Sept. 10, 2017, Orange County Employment Lawyers Blog