Medical marijuana worker protections aren't guaranteed in California – but they are growing nationally, and workplaces should take note. California became the first state to permit use of the drug for medicinal purposes and 33 states plus Washington D.C. have followed suit, with 10 (including California, plus D.C.) have permitted use of the drug recreationally. However, as Los Angeles employment attorneys can explain, none of that guarantees a worker's job will be safe if they use marijuana – even if it's done recreationally and off-the-job.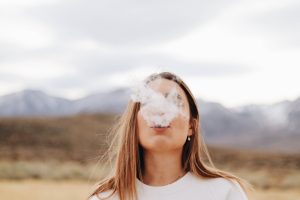 Companies need to start paying close attention to these cases, as there is an increased likelihood California employees with medical marijuana cards will enjoy increasing workplace protections. This amid a 2018 Pew Research Center Poll finding 62 percent of Americans favor legalization of marijuana, double the number who answered in the affirmative in 2000.
It used to be that courts largely rejected California wrongful termination lawsuits relating to medical marijuana use by employees. But then two years ago, a state court in Rhode Island ruled that a manufacturing company was not allowed to refuse hiring of a paid intern who used medical marijuana in accordance with state law just because she would test positive for the drug. 
There are 13 states with explicit anti-discrimination protection provisions for medical marijuana patients, though California isn't among them. The California Supreme Court ruled in the 2008 case of Ross v. Raging Wire Telecommunications that employers aren't required to accommodate medical marijuana use, regardless of whether state law expressly allows it. However, numerous state and federal courts have reached different conclusions in recent years.
Among the rulings made nationally in favor of employees with state-issued medical marijuana cards recently:
A U.S. District judge in Arizona ruled earlier this month that Wal-Mart violated nondiscrimination provisions outlined by Arizona's Medical Marijuana Act by by firing an employee with a medical marijuana card when her drug test came up positive. The employee, who worked at the company for 8 years and was issued a medical marijuana card after suffering a workplace fall. The company fired her despite the fact it couldn't prove she was ever impaired by the drug while at work, yet fired her anyway. As reported by The Hill, this was the first-of-its-kind decision, given that no court had officially decided whether a private right-of-action existed under the Arizona Medical Marijuana Act.
In Delaware, The Superior Court of Delaware, Kent, ruled in favor of a former employee at Kraft Heinz Foods Co., overruling a motion for summary judgment by the employer in a case of alleged wrongful termination after the company fired the worker for a positive marijuana urine test.
Last year, a federal court in Connecticut held the medical marijuana law in that state barred a health care employee for rejecting a job applicant who failed a pre-employment drug test.
Massachusetts medical marijuana law doesn't contain any provision that protects medical marijuana patient workers. However, the state's supreme court two years ago granted those rights to workers under the state bias that protects disabled workers.
As our Los Angeles employment attorneys can explain, often it comes down to the nature of one's job. Where a person works – and the nature of the job – is critical when deciding whether to drug test workers in the first place. Safety is a legitimate concern for employers, but employee rights to obtain safe, legal medicine can't be overlooked either.
Contact the employment attorneys at Nassiri Law Group, practicing in Orange County, Riverside and Los Angeles. Call 949.375.4734.
Additional Resources:
Medical Marijuana Use Worker Protections Growing, Rulings Show, Feb. 6, 2019, By Robert Iafolla, Bloomberg Law
More Blog Entries:
California Age Discrimination Lawsuit Against IBM Alleges Employee Fired for Warning Company's Acts Were Illegal, Jan. 31, 2019, Los Angeles Medical Marijuana Attorney Blog