Last year, the California Department of Fair Employment and Housing put in place new regulations to protect employees from discrimination for gender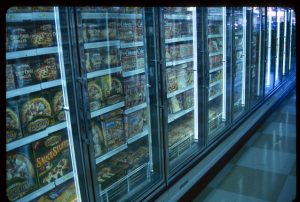 identity and gender expression in the workplace, as outlined in the CA Code of Regulations, Title 2, sections 11030, 11031, and 11034. We are proud that California has always been on the forefront of such protections and our legal team continues to push for rights of groups vulnerable to workplace discrimination.
However, we know many people throughout the country remain a target for gender expression discrimination.
The attention of the nation is currently on Wal-Mart Stores Inc., which recently was sued by a transgender woman, who alleges she was fired after complaining to management about harassment she said she experienced on the job. She also filed charges with the U.S. Equal Employment Opportunity Commission.
According to an article from Reuters, plaintiff worked for 11 years at a Sam's Club (owned by Wal-Mart) in North Carolina. She claims to have endured harassment in her supervisor position in the company, alleging employees called her numerous slurs and her boss made unwanted physical advances. She alleges she was fired in 2015 after she complained about the hostile work environment, which she said had been escalating for a number of years since she began her female gender expression in 2008. The suit (Bost v. Sam's East Inc. et al) was filed Dec. 27, 2017, in the U.S. District Court, Middle District of North Carolina. The plaintiff seeks damages as well as improvements in harassment training corporate-wide.
A Wal-Mart spokesperson countered that the company already has strong anti-discrimination policies and no tolerance for discrimination or retaliation. The company maintains that the plaintiff's dismissal was related to job performance.
Our transgender employment discrimination attorneys in Los Angeles know companies will often find other reasons to justify firing employees when the roots are in discrimination. If you think you have been a target of discrimination or wrongful termination in the workplace, we will defend your rights using our years of expertise and experience. Discrimination can take on different forms, including derogatory comments or jokes, physical abuse, unequal pay, being passed up for job opportunities, and wrongful termination, any of which can be rooted in one's gender identity or expression.
The Transgender Legal Defense and Education Fund filed the lawsuit on the plaintiff's behalf. The group claims corporations  will cite tough policies as a protection in similar lawsuits. But policies just aren't enough if there isn't strong enforcement behind those policies, the executive director of the fund said.
Our team also knows it is vital for a business to not only enforce those policies, but to do everything in its power to prevent incidents in the first place through proper training and supervision measures. This creates an environment that is safer for everyone involved and builds a foundation on education, trust, and understanding.
For example, in the CA Code of Regulation referenced above, Title 2, 11034 d cites that employers must make "reasonable accommodations to alter the working conditions so as to eliminate the greater danger" posed to vulnerable sexual identity groups. These accommodations include but are not limited to "an extension of training or education."
Contact the employment attorneys at Nassiri Law Group, practicing in Orange County, Riverside and Los Angeles. Call 949.375.4734.
Additional Resources:
Transgender Woman Sues Wal-Mart Over Alleged Bias in North Carolina, Dec. 27, 2017, By Jonathan Stempel, Reuters
More Blog Entries:
New Protections for Transgender and Gender-Nonconforming Employees Take Effect, Aug. 13, 2017, Employment Discrimination Lawyer Blog