Last year, the California Department of Fair Employment and Housing put in place new regulations to protect employees from discrimination for gender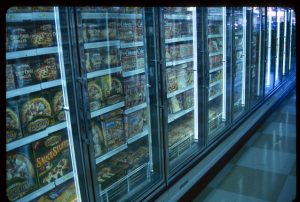 identity and gender expression in the workplace, as outlined in the CA Code of Regulations, Title 2, sections 11030, 11031, and 11034. We are proud that California has always been on the forefront of such protections and our legal team continues to push for rights of groups vulnerable to workplace discrimination.
However, we know many people throughout the country remain a target for gender expression discrimination.
The attention of the nation is currently on Wal-Mart Stores Inc., which recently was sued by a transgender woman, who alleges she was fired after complaining to management about harassment she said she experienced on the job. She also filed charges with the U.S. Equal Employment Opportunity Commission.
According to an article from Reuters, plaintiff worked for 11 years at a Sam's Club (owned by Wal-Mart) in North Carolina. She claims to have endured harassment in her supervisor position in the company, alleging employees called her numerous slurs and her boss made unwanted physical advances. She alleges she was fired in 2015 after she complained about the hostile work environment, which she said had been escalating for a number of years since she began her female gender expression in 2008. Continue Reading ›