A longtime employee of Sea World in San Diego alleges she was not only wrongfully terminated, but that she provided more than four decades of unpaid overtime with the company's full knowledge. As experienced Los Angeles employment lawyers, we recognize that even with full proof of these facts, plaintiff may not be able to collect compensation for unpaid overtime beyond what she was shortchanged in the last three – possibly four – years. That's not to say evidence of it can't be submitted to the court to illustrate a long and intentional pattern. However, the California statute of limitations on employment claims is generally just three years. In some cases, you may have even less time to take action.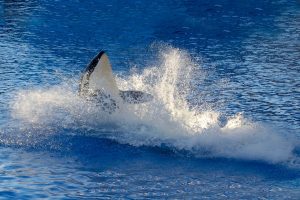 "Wage and hour" is the shorthand we use for legal actions pertaining to an employer's responsibility to fairly compensate workers for wages, meal breaks, rest breaks, reimbursement of expenses, proper recordkeeping and other basic benefits outlined in California statute.
Per Code of Civil Procedure 338 CCP, the statute of limitations for wage and hour lawsuits is three (3) years from the date when the most recent violation occurred. That said, you may be able to "reach back" possibly as far back as four (4) years for things like unpaid wages, interest and other kinds of valuable penalties imposed by law. This extended reach back provision is applicable when you include a claim under the state's Unfair Competition law, as outlined in the state's Business & Professions Code, section 17208.
An attorney will be able to tell you exactly how much time you have left to pursue a California wage and hour claim, but it's usually better not to delay if possible.
Note: Claims of California employment discrimination were only recently extended to the three-year window. Previously, the window of time was even narrower (one year from termination – or the end of alleged discriminatory conduct). AB 9, which went into effect in January 2020, extended the amount of time employees had to file charges of discrimination with the California Department of Fair Employment and Housing to three years. The new law allows is six times longer than requirements under federal law. Specifically, the U.S. Equal Employment Opportunity Commission (EEOC) requires that anti-discrimination claims be filed within 180 calendar days from the day the discrimination took place. This is extended to 300 days if a state/local agency enforces a law prohibiting employment discrimination on the same basis. (There are slightly different rules for age discrimination, which is not extended if it is only local – not state – law that bars age discrimination.)  Continue Reading ›