A judge in Sacramento has halted a California employment law bolstering fast food worker protections that was slated to go into effect Jan. 1, 2023.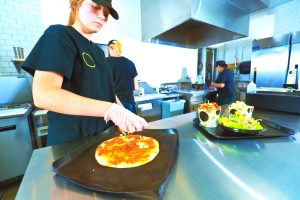 The judge's decision, issued Dec. 30, 2023, was in response to a lawsuit filed by a large restaurant coalition and corporate trade groups seeking to overturn the law, Assembly Bill 257 (aka the FAST Act or Fast Food Recovery Act). The industry group, Save Local Restaurants (which includes half a dozen other large franchise, restaurant, and business associations), submitted a petition signed by 1 million+ California voters to take the issue back to the ballot in November 2024.
Precedent set decades ago with the right of referendum many presuming that the announcement of the petition itself would trigger the state to put a hold on implementing pending legislation as previously planned. However, as our Los Angeles employment lawyers can explain, the state Department of Industrial Regulations said it intended to proceed as planned with AB 257 – and would pause only if the petition signatures were verified and the referendum was approved, a process that typically takes several weeks. To qualify for referendum, 66 percent of the signatures would need to be verified. The process is still ongoing, but as of this writing, the verification rate is about 76 percent.