The U.S. Court of Appeals for the Ninth Circuit, which sets precedent in California, affirmed a $54.6 million jury verdict in favor of Wal-Mart truck drivers for violation of California labor law. The retail giant challenged the earlier decision on numerous grounds, including improper application of the Federal Aviation Administration Authorization Act of 1994, the certification of the class and lack of jurisdiction. The federal appellate court rejected all of these in Ridgeway v. Wal-Mart, Inc., in effect reaffirming the state's definition of what qualifies as compensable work.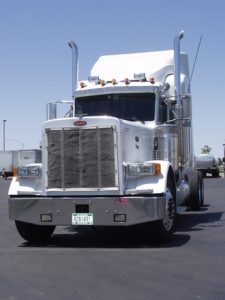 State labor laws stipulate that "hours worked" are to include all time a worker is subject to the company's control and all time he/she is "suffered or permitted to work" – regardless of whether they actually do work. The drivers asserted the company didn't pay them for time spent under the company's control, such as during inspections, layovers and rest breaks. They sought damages, restitution and statutory penalties.
Prior to trial, plaintiffs were granted partial summary judgment on the minimum wage liability claims. Specifically, Wal-Mart wasn't paying them for all their job duties. The company mandated that drivers take breaks without pay and controlled them during 10-hour layover time. By state law, they should have been entitled to receive minimum wage during these stretches. The trial court agreed that the company's pay policy, if applied as written, would mean the drivers should be getting paid minimum wage during the times they were subject to their employer's control. The question of whether the company actually violated the law, however, still had to go before a jury.
Jurors returned a verdict finding that in 7 of 11 disputed, non-paid tasks, the company violated state minimum wage laws. These tasks included layovers, rest breaks, pre-trip inspections and post-trip inspections. Continue reading