When it comes to enforcement of California's AB5, the labor law intended to crack down on employee misclassification, private litigation may play a big role – particularly in the trucking sector.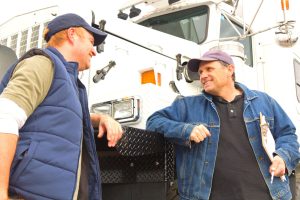 As our Los Angeles employee misclassification lawyers can explain, AB5 laid out very clear stipulations for who is an independent contractor versus who is an employee. This distinction matters because employees are entitled to a number of important benefits that independent contractors are not. These include things like minimum and overtime wages, meal and rest breaks, workers' compensation coverage, and more.
For many years, employers have skirted their responsibilities to employees by improperly labeling them as "independent contractors" when in fact their duties and the degree of control exercised by the company more accurately denoted an employee-employer relationship. AB5 seeks to rectify this – but it's not been without its controversies – particularly in the transportation sector. In previous legal challenges of the bill, the trucking industry had managed to avoid being lumped in with other companies where AB5 was concerned. However, that ended with the U.S. Supreme Court's ruling declining to hear an appeal on an appellate court ruling that paved the way for implementation of AB5 in the trucking sector.
FreightWaves reported recently on a TransForce webinar that examined a potential two-check system for trucking companies to be compliant with AB5: One that involves regulatory crackdowns directly from the California Division of Labor Enforcement Standards and the other that involves bottom-up enforcement in the form of private employment lawsuits filed under the state's Private Attorney General Act. For those unfamiliar, this nearly 20-year-old statute gives employees the authority to sue their employers as a substitute for action by either a regulator or attorney general. In essence, private citizens are able to pursue the California employment law cases that neither the state's attorney general nor regulators want to take up themselves. Continue Reading ›